Spring has arrived, and that means warmer temperatures, more sunlight, and an extra pep in your step. It's a season of new beginnings and possibilities. Spring can be a great time to evaluate your overall health and wellness to make sure you feel like the best version of yourself. You may even find that resolutions and goals made in the springtime are easier to follow than the ones you try to implement during the cold winter months.
The season known for spring cleaning is also a great time to refresh your routine recipes. Welcome spring with bright flavors and seasonal ingredients — freshness that pairs perfectly with recipes that help to keep your hormones balanced.
Eating for hormone health shouldn't be complicated. Keep it simple by focusing on healthy fats, high-quality proteins, complex carbohydrates, fiber, and of course, lots of delicious and nourishing fruits and vegetables. These foods work to balance hormones in various ways — as building blocks in hormone synthesis, by decreasing inflammation, balancing blood sugar and more!
Hormone Healthy Recipes
Breakfast 
Savory Sweet Potato Breakfast Bowl from Isabel Smith Nutrition
Ingredients:
½-¾ cup roasted sweet potato

½ medium size avocado

2 organic eggs

Everything but the Bagel Seasoning (Optional)
Instructions:
Roasted sweet potatoes:
Preheat oven to 425F

Peel and dice one large sweet potato

Toss in olive oil, paprika, cumin, and roasted red pepper flakes

Cook until soft enough to poke a fork all the way through the middle (about 15 min.)

Let them cool
In the bowl:
Add avocado and roasted sweet potatoes to the bowl.

Cook the eggs any way you like (poached, scrambled, over easy, etc.).

Top the eggs off with Everything but the Bagel seasoning and add to your bowl.

Sauté 2 large handfuls of spinach, making sure you don't sauté for longer than 3 minutes, then add the cooked spinach to your bowl.
Snack 
Seed Bars from Feasting at Home 
Ingredients:
1/2 cup pumpkin seeds (raw)

1/2 cup sunflower seeds (raw)

1 heaping cup large flaked coconut (unsweetened)

1/4 cup sesame seeds

1/4 cup chia seeds

1/4 cup flax seeds (or sub hemp seeds)

generous pinch salt

1 teaspoon vanilla

1/2 cup honey (warmed for easier mixing — heat jar in a hot water bath) or brown rice syrup or maple syrup)
Instructions:
Preheat oven to 300F.

Mix the seeds and salt together in a medium bowl. Stir in vanilla and warm honey until uniformly combined.

Place a piece of parchment in an 8 x 8 baking pan (all the way up the sides too). Spray lightly with oil.

Pour seed mix into lightly greased, parchment-lined pan, and using a wet spatula, spread it out into corners and edges and

press down firmly

until you have a compacted, smooth surface at a uniform depth.

Place on the middle rack in the oven, check at 25 mins, rotate if need be, and continue baking. For a chewy consistency, take them out at 40-45 minutes; for a crispy crunchy consistency, let it cook the full 50-55 minutes. 

Remove from oven, and cool completely. You could place in the fridge to cool faster. When it's completely cooled, take the parchment out of the pan, turn it over and remove parchment. Flip back over and cut into desired shapes or bars. Store at room temp.
Lunch
Broccoli Cauliflower Salad With Bacon from the Real Food Dietitians 
Ingredients:
3-4 strips bacon, crisp-cooked and chopped

3/4 cup mayonnaise

Juice of ½ lemon (about 1 1/2 tablespoons)

2 teaspoons honey or maple syrup*

1 teaspoon apple cider vinegar or white wine vinegar

1/4 teaspoon black pepper

2 cups broccoli florets, cut into bite-size pieces

2 cups cauliflower, cut into bite-size pieces

1 cup halved grapes

⅓ cup thinly sliced red onion

2 green onions, dark green ends removed, white and light green parts thinly sliced

3 tablespoons dry roasted sunflower seed
Optional garnishes: chopped parsley, sliced green onion, additional sunflower seeds
Instructions:
Cook the bacon until very crisp; drain on paper towels. Once cooled, chop or crumble into small pieces.

Next, make the dressing: In a small bowl, mix together the mayonnaise, lemon juice, honey, vinegar, and black pepper.

In a large bowl, combine the broccoli and cauliflower florets, grapes, red onion, green onions, sunflower seeds, and crumbled bacon. Pour the dressing over top and toss until the ingredients are nicely coated with the dressing. For best flavor, mix the salad together and chill in the refrigerator at least 2-3 hours before serving.
Dinner
 Roasted Chipotle Cauliflower Tacos from So Fresh So Green
Ingredients:
For the Tacos:
1 large head organic cauliflower, chopped and broken up into bite-size florets

4 tbsp avocado oil

4-8 cloves garlic, minced

1 tsp sea salt

Cracked black pepper

2 tsp chipotle adobo sauce (NOT the peppers)

1 tbsp honey or maple syrup

1 tbsp fresh lime juice (1/2 a lime, squeezed)

1 cup chopped cilantro
For the Chipotle Aioli:
1/2 cup mayonnaise

1/2 cup sour cream 

1/4 cup chipotle adobo sauce

2 cloves garlic, minced

1 tsp sea salt
For Serving/Topping Options:
Siete Foods Almond Flour Tortillas

Sliced red cabbage, radish or tomatoes

Almond Ricotta Cheese or crumbled cotjia (if you digest dairy well)

Guacamole 
Instructions:
Preheat oven to 425. Line a large pan with parchment paper, spread chopped cauliflower florets evenly in pan and drizzle with 2 of the 4 tbsp of avocado oil, minced garlic, salt and pepper. Roast at 425 for 30-35 minutes, flipping halfway through.

While cauliflower is roasting, mix the remaining cauliflower ingredients together in a bowl (the chipotle adobo sauce, lime juice, cilantro, remaining avocado oil and honey/maple syrup). Set aside.

Mix together chipotle aioli ingredients together in a bowl and set aside.

Get any other taco fixings ready.

When cauliflower is finished cooking, toss with the cauliflower chipotle sauce.

Serve in tortillas topped with chipotle aioli and any other fixings.
Dessert
Chocolate Chia Pudding from Something Nutritious 
Ingredients:
Chia Pudding

1 cup milk, dairy or unsweetened plant-based

1/4 cup chia seeds

2 tbsp pure maple syrup

2 tbsp unsweetened cocoa powder

1/2 tsp vanilla extract

Pinch salt
Toppings
1/2 cup raspberries

1/2 cup yogurt, plain or vanilla
Instructions:
Add all of the chia pudding ingredients to a bowl and whisk them together until evenly mixed.

Divide the mixture into two small glasses or jars. Chill the chia pudding for at least 4 hours, or overnight.

When ready to serve, layer with 1/4 cup of yogurt and 1/4 cup of raspberries. The chia pudding will stay fresh in the fridge for up to 5 days.
These recipes make it easy and delicious to keep up with your hormone-healthy spring initiative.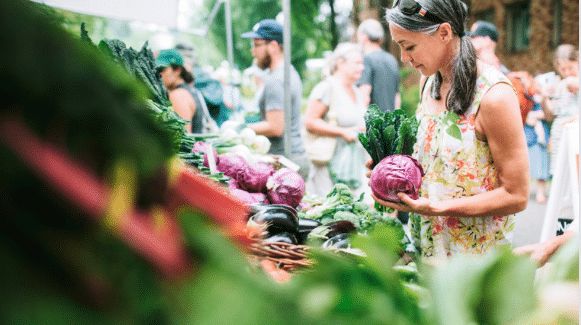 Is Hormone Therapy Right for You?
If you have made lifestyle changes to support a healthy hormone-balanced diet but still feel you could use additional supplementation to feel your best, hormone therapy might be right for you. Bioidentical Hormone Replacement Therapy (BHRT) helps to restore and maintain your natural, youthful hormone levels. If you are experiencing any symptoms relating to hormonal imbalance, you are a candidate for BHRT.
Symptoms of Hormonal Imbalance
Symptoms can include:
Hot flashes

Irritability

Heart palpitations

Depression

Low libido

Vaginal dryness

Increase in body fat, particularly in the waist and abdominal area

Night sweats

Anxiety and fatigue

Memory changes and reduced mental focus

Wrinkles

Pain in the joints

Trouble sleeping and staying asleep

Severe headaches

Adult acne

Higher LDL cholesterol

Osteoporosis
What Is Bioidentical Hormone Replacement Therapy (BHRT For Women)?
Bioidentical Hormone Replacement Therapy, or BHRT for women, helps to restore and maintain your natural, youthful hormone levels. The hormones KC Wellness uses are exact replicas of the hormones that your body produced when you were younger, comprised of the identical chemical structure, now safely re-introduced into your body to restore your health, vitality, and function. Since they are natural and identical to what is already in your body, they have very few side effects, unlike synthetic hormones.
Who Can Use Bioidentical Hormone Replacement Therapy?
Any woman who experiences symptoms relating to hormonal imbalance is a candidate for BHRT. Women who are peri-menopausal, menopausal and post-menopausal are most likely to suffer from hormone imbalance. During the peri-menopausal years (about 4-6 years before menopause), the hormones in your body will begin to fluctuate. After you enter menopause, your estrogen levels drop sharply, and progesterone levels become nearly non-existent, creating a serious imbalance between these two hormones.
Your First Visit for Bioidentical Hormone
Replacement Therapy
Treatment 
When you visit KC Medical & Wellness Center, we will set aside time to talk to you about your overall health, including your health history and the changes you've experienced with your hormones. Then, we will give you a comprehensive medical exam and blood tests to help us determine your customized plan. This plan is designed just for your body and may include various levels of natural estrogen and progesterone. After your treatment begins, we will ask you to return to our center for weekly, bi-weekly or monthly follow-up appointments.
Consult with KC Wellness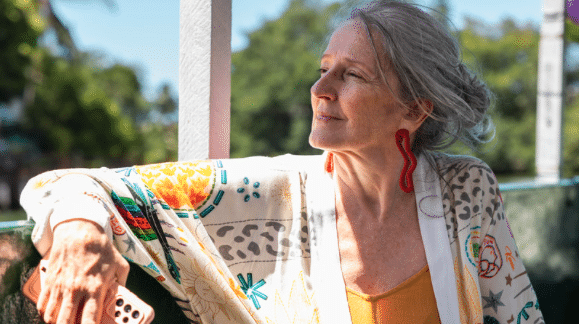 When it comes to complete wellness, there is no one-size-fits-all approach. It is a personal matter requiring an individualized plan to fit your needs and lifestyle. Without guidance and support from outside resources, successfully meeting wellness and weight-loss goals can be a challenging process for many people. At KC Wellness, we have a holistic approach to wellness. We help you stay on course, following a realistic and consistent eating pattern, taking any vitamins in which you may be deficient and getting regular physical activity. We focus on lifestyle changes that encourage safe and sustainable results. 
If you are ready to see how hormone replacement therapy can improve your health and well-being, then KC Wellness may be just the place for you. Our doctors and staff are always available to answer any questions and provide guidance along the way to help you succeed. You can also check out our BHRT services here to learn more about what we do. Reach out to our team today to see how we can help you in your health and wellness journey. Call us at 816-214-5276 or contact us here. There's no reason to wait — let us help you feel your very best every day.
You can also check out our comprehensive guide to medical weight loss. You can see all of our services HERE.