Fall has settled in with crisp days and longer nights, and November ushers in a special time of gratitude and togetherness. Before we move into the hustle and bustle that December brings, it's nice to be able to take time with our loved ones and enjoy the slightly slower pace and merriment that the Thanksgiving holiday offers. 
It can be easy to lose track of our health and well-being during these months of holiday joy. Even though the full-blown holiday craze might not seem to ramp up until after Thanksgiving, November often sees lots of extra social festivities, which can throw off our routines and healthy eating habits.
Maintaining your Routine
The holidays tend to change our typical schedules. While the added busyness is usually welcome, our well-being may take a back seat. There may be lots of extra opportunities for sweets at holiday parties and skipped workouts due to shorter days. But if you want to avoid feeling like you have to start from zero come January, we have a few easy-to-implement strategies to help keep you on track. 
Plan Ahead 
As you look at your social calendar for the coming months, pencil in time for your workouts and meal planning. Just like with your social commitments, if it's not on the calendar it is much more likely to be skipped. 
Get Active Together 
Communicate the health commitments you've made for yourself to your friends and family. Speaking your goals makes it easier to stick to them and others might want to join in. Sign up for classes together, go on walks early in the morning or after meals and consider making an online group to share meal planning ideas. 
It's Not All or Nothing
Give yourself grace this holiday season. Don't fall into the mindset that if you fall off track, your goals are lost and you need to quit. Make adjustments as needed for the season — your health is a long-term, evolving journey. 
Prepping for the Thanksgiving Meal
Thanksgiving Day is celebrated by eating delicious foods, surrounded by the ones you love. However, some traditional Thanksgiving dishes can leave us feeling sluggish and throw our hormones off balance. If you're striving to maintain healthy eating habits or are trying to keep your hormone levels steady, this can seem overwhelming and unenjoyable. Luckily, with the plethora of healthier recipe options available, making mindful recipe swaps is fun and feels good. The healthier options are also just as, if not more flavorful and delicious. We've compiled some outstanding healthy and hormone-balancing recipe options for you to enjoy on turkey day to keep your body feeling amazing all day long.
Drink
Ingredients
For Cranberry Syrup
1 ½ cups filtered water

⅔ cup fresh cranberries

2 small cinnamon sticks

1 sprig thyme

1 teaspoon orange zest

1-inch piece of fresh ginger, peeled and grated

Ice

8 ounces sparkling water

Orange slices

Fresh thyme

Raw honey to taste
How To Make
Heat ingredients for syrup over medium-low heat in a saucepan until cranberries begin to burst, about 7 minutes.

Remove from heat and use a fork to mash cranberries, releasing their juice. Strain mixture into a glass jar or cup and chill for 1-2 hours.

Add ice to two glasses. Pour syrup over ice and top with sparkling water. Garnish with thyme and orange slices.
Side
Roasted Delicata Squash Salad with Arugula, Walnuts, Pomegranate & Warm Cider Dressing
Ingredients
For The Salad:
2 delicata squashes, rinsed and dried

2-4 cups fresh arugula

Avocado or olive oil to taste

2 cloves garlic

1/2 cup walnuts, chopped

1/4 cup pomegranate seeds

Sea salt and black pepper to taste

Optional: 1 tablespoon maple syrup (leave out if avoiding sugar)

Optional add-ins: sliced avocado, goat or almond milk, cheese or rotisserie chicken
For The Dressing:
1 cup apple cider (look for one with no added sugar)

1/2 cup olive oil

2 tablespoon apple cider vinegar

2 tablespoons minced shallots

2 tablespoon Dijon mustard

1 teaspoon sea salt

Black pepper to taste
How to Make
Preheat oven to 425 degrees.

Slice delicata squash in half lengthwise, scoop out seeds, then cut into small pieces (so that they look like half-moon shapes).

Toss squash with a bit of avocado oil, garlic cloves, sea salt and pepper (and optional maple syrup) and spread out evenly in a large baking pan. Roast at 425 for 30 minutes, flipping halfway through.

Add walnut pieces to a small stovetop pan and cook over medium-low heat with a bit of avocado oil, sea salt and pepper for 10-15 minutes, until toasted.

While squash is roasting and walnuts are toasting, combine the apple cider, apple cider vinegar and minced shallots in a small saucepan and bring to a boil over medium-high heat. Cook for eight or so minutes, until cider is reduced to approximately 1/4 cup. Off the heat, whisk in the remaining dressing ingredients.

Place arugula in a large bowl or serving platter and add roasted squash, toasted walnuts, pomegranate seeds and optional cheese, avocado or chicken. Pour dressing over and toss to combine.
Main Dish
Turkey with Gluten-Free Stuffing 
Ingredients
For Turkey:
1 12-14 pounds organic, free-range turkey

¼ cup Himalayan pink salt or sea salt (for dry brine)

¼ cup rendered duck fat (available at Whole Foods)

¼ cup coconut oil

3 teaspoons truffle salt

3 tablespoons freshly ground black pepper
For the Stuffing: 
½ cup coconut oil or ghee

6 egg whites

½ cup coconut flour

¼ cup almond flour

3 tablespoons ground white chia seeds

1 tablespoon baking soda

½ teaspoon salt

¼ cup rendered duck fat

1 yellow onion, chopped

3-4 celery stalks, chopped

1 cup chopped Swiss chard

1 cup chicken broth

Handful of fresh sage

1 tablespoon fresh chopped marjoram

1 teaspoon nutmeg

Sea salt or truffle salt and black pepper to taste
How to Make
Up to two days before cooking, rinse the turkey, pat dry and rub it inside and out with Himalayan or sea salt. Place turkey in a dry brining bag, (available at most grocery stores) and place in refrigerator. After a day, massage juices and salt that have collected in the bag back into the bird and rotate it upside down. Return to refrigerator.

Grain-free bread for stuffing may be prepared a few days ahead, while the turkey is brining. Preheat oven to 350. Bring ghee or coconut oil to room temperature and beat together with egg whites, coconut flour, almond flour, ground chia seeds, baking soda and ¼ teaspoon of salt. Bake this mixture in a greased bread pan for 20-30 minutes or until top is golden brown. Set aside.

After two days, remove turkey from brine bag and pat dry. Preheat oven to 350.

While turkey is coming to room temperature, prepare stuffing. Cut your wheat-free bread into one-inch cubes. Arrange cubes in a single layer on a baking sheet and toast in oven until slightly browned and crispy. Remove from oven and set aside.

Heat remaining duck fat in large skillet over medium heat. Sauté onion, celery, chard, herbs and spices in fat. Transfer cooked vegetables to a large bowl, stir in bread cubes and chicken broth.

When you are ready to cook your turkey, preheat oven to 375. Mix ¼ cup rendered duck fat, ¼ cup coconut oil, 3 teaspoons truffle salt and 3 tablespoons freshly ground black pepper together in a small bowl. Carefully separate the turkey's skin from the flesh and work the fat mixture between the skin and flesh using your hands to massage the mixture as far up on the breast and thigh meat as you can without tearing the skin. Rub remaining mixture outside the skin and inside the cavity.

Pack stuffing tightly into turkey cavity and bake at 375 until a thermometer inserted in the tight reads 155 degrees, approximately 1 ½ to 2 hours depending on the bird's size.
Dessert
Ingredients
1½ cups raw walnuts

1 cup unsweetened coconut flakes

¼ cup honey (or another sweetener of choice)

1 cup coconut cream concentrate or 1 cup

coconut butter

blended with 1 tablespoon

coconut oil

until loose and almost liquid

3 cups fresh cranberries

1 cup freshly squeezed orange juice

Zest of 1 orange
How to Make
In a

food processor

, pulse the dates and walnuts until thick paste forms. Press into an

8-by-8-inch baking dish

by hand to form an even crust layer at the bottom.

In a small mixing bowl, fold the coconut flakes into the honey and coconut cream concentrate until fully incorporated. Press this mixture on top of the crust.

In a medium saucepan over medium heat, stir together the cranberries and orange juice. Bring to a simmer, while stirring frequently. The cranberries will begin to "pop" and release their juices.

When all the cranberries have popped and a thick jelly forms, about 10 minutes, pour over the top of the coconut layer and smooth the top with a spatula. Top with the orange zest.

Refrigerate for one hour to set the cranberry jelly before cutting into squares and serving.
Is Hormone Therapy Right for You?
If you have made lifestyle changes to support a healthy hormone-balanced diet but still feel you could use additional supplementation to feel your best, hormone therapy might be right for you. Bioidentical hormone replacement therapy (BHRT) helps to restore and maintain your natural, youthful hormone levels. If you are experiencing any symptoms relating to hormonal imbalance, you are a candidate for BHRT.
What Is Bioidentical Hormone Replacement Therapy for Women?
BHRT for women helps to restore and maintain a woman's natural, youthful hormone levels. The hormones KC Wellness uses are exact replicas of the hormones that your body produced when you were younger, comprised of identical chemical structures. The bioidentical hormones are safely re-introduced into your body to restore your health, vitality and function. Since they are natural and identical to what is already in your body, bioidentical hormones have very few side effects, unlike synthetic hormones.
Consult with KC Wellness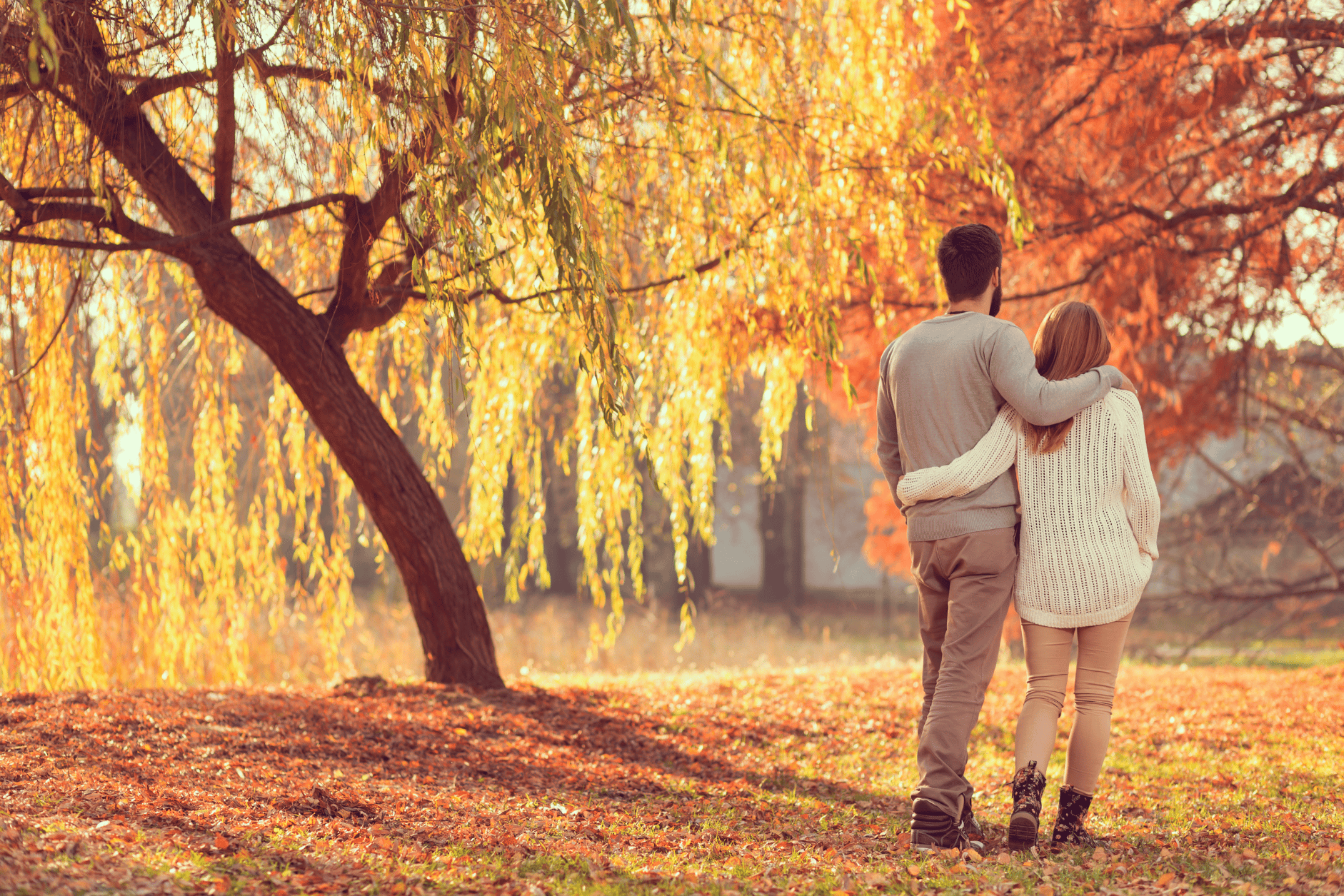 When it comes to complete wellness, there is no one-size-fits-all approach. It is a personal matter requiring an individualized plan to fit your needs and lifestyle. But for many people, without guidance and support from outside resources, successfully meeting your wellness and weight-loss goals can be a challenging process. At KC Wellness, we have a holistic approach to wellness. We help you stay on course to follow a realistic and consistent eating pattern, take any vitamins in which you may be deficient and get regular physical activity. We focus on lifestyle changes that encourage safe and sustainable results. 
If you are ready to see how hormone replacement therapy can improve your health and well-being, then KC Wellness may be precisely what you are looking for. Our doctors and staff are always available to answer any questions and provide guidance along the way to help you succeed. You can also check out our BHRT services here to learn more about what we do. Reach out to our team today to see how we can help you in your health and wellness journey. Call us at 816-214-5276 or contact us here. There's no reason to wait — let us help you feel your very best every day.
You can also check out our comprehensive guide to medical weight loss. You can see all of our services HERE.