There's no denying that summer is one of the best times of the year — freedom, vacations, no school, sunshine, warm temps, pool days and barbecues. Unfortunately, Labor Day has passed and many of us are found asking, "Where did summer go?"
Fall is creeping closer, the kids are going back to school, and the summer festivities have finally come to an end. While there are so many things to look forward to these upcoming months — like football season and pumpkin-flavored treats — many people find it challenging to get back into a post-summer routine. After long days with little to no structure, how do you start back on a full-fledged, jam-packed school year schedule? 
Here are 10 tips to overcome the looming post-summer slump and help set you up for an active and successful routine:
Renew your commitment to yourself
To make habits stick, you have to be fully committed and all in. You can't hope for change with no real plan behind it. Sit down with a notebook and ask yourself what your "why" is. Why do you want to start going to the gym? Why do you want to have healthy eating habits? Why do you want to make more time for friends? Once you figure out the root of your why, you'll be able to carry that intention with you through every gym day, meal prep and social outing. Stay committed to yourself and your goals; change will not be far behind.
Set your alarm
You spent the summer sleeping in and staying up late, and now you're expected to wake up early and cram your mile-long to-do list in 12 hours. Start by setting your alarm and not snoozing it when it goes off. It will be challenging at first. The mornings will come sooner than you'd like, and you may think to yourself, "How on earth does anyone wake up at this hour?"
The key piece to waking up earlier is jumping out of bed right away without scrolling on your phone, turning on the TV, or giving yourself too much time to think about how tired you actually are. Once your feet hit the floor and you're up, you'll be ready to go for the day.
Set realistic goals
Give yourself grace! You just had a relaxing summer, and it is unrealistic to think you'll be back to your everyday grind the second it ends. Instead of piling on 10 things you want to start doing to get back into your routine, start with one or two things, and slowly add in more when you feel ready. Consider using an online habit tracker to hold yourself accountable.
You're likely busier than you were in the summer. With the kids starting school and activities ramping up, it's challenging to fit everything in. Sometimes, sleep can be the first thing to be kicked to the curb. Whatever is on your schedule for the week, make sure you schedule a minimum of seven to eight hours each night.
If you struggle falling asleep, staying asleep or waking up after a night of sleep, there are many natural things you can do to wind down. Some of our favorites include drinking chamomile tea, taking magnesium, wearing blue light glasses before bed, limiting screen time, meditating, journaling and using a sunrise alarm for an easier wake-up call.
Be prepared
An easy way to reduce your morning stress is to be prepared. Lay out your activewear clothes the night before if you're trying to fit in an early morning workout. Make the lunch you take to work the day before. Fill up your water bottle and stick it in the fridge for the next day. Cut up your produce for the week on Sundays. You will never regret being overly prepared, and you will save yourself truly valuable minutes.
Instead of trying to remember everything you need to do for the day or week, try creating a virtual to-do list in your notes app on your phone. Write down everything you need to complete for the day, and check it off once you finish it! It will help you keep track of everything, and there's no better feeling than marking something complete! 
A study done by the National Library of Medicine found that people who took five minutes to journal and write down their tasks they needed to complete over the next few days fell asleep 37% faster. Why, you ask? Sleep says that being able to look ahead confidently at what you'll accomplish in the coming days seems to decrease worry, stress and anxiety. Remember that journaling should relieve your stress, not contribute to it, so try not to overthink it!
Find a buddy
The hardest part about getting back into a routine isn't starting, it's sticking with it. Find an accountability partner who shares similar goals and will be there with you every step of the way. Whether they will be there in the gym with you or text you each week to see how things are going, it helps to know that you're both in it together. Some friendly competition never hurts!
Try something new
Although you're getting back into your routine, it doesn't mean it has to look the same as how it did last year. It is the best time to change things up with a new school year schedule, a new approach to your fitness routine, or a new self-care habit. This is already a transitional period, so you may as well transition some of your habits with it! Some things that worked for you last year may not this year. Be flexible with yourself and find out what works best for you and your family!
Schedule things to look forward to 
Your new normal may seem overwhelming, and it is easy to get burnt out. Between driving kids to their after-school activities, making dinner for the entire family, keeping the house clean, and still squeezing in time to stay active, you may find yourself feeling exhausted.
Instead of dreading the weeks ahead, add a few special activities to the calendar to look forward to. Whether it's a Kansas City Chiefs football game, lunch at the Power and Light District to catch up with friends, or a weekend trip to the Lake of the Ozarks to escape, it'll help keep you motivated through the less-than-ideal days.
Eat a balanced diet
It is critical to eat a healthy and balanced diet when kickstarting your new routine. When the days get busy, it's easy to grab fast food on the way home or pop a processed frozen meal in the microwave. Eating whole foods will increase your energy levels, provide you with the nutrition you need, and help you stay healthy so you can tackle the crazy busy weeks ahead.
Get moving
You're busy taking care of your entire family, don't forget to take care of yourself! Daily exercise not only helps with your physical health but also helps with your mental health and confidence. Whether you prefer weight lifting at a gym, going to a group cycle class or going for a light walk, aiming for 30 minutes of exercise each day should be at the top of your to-do list.
While getting back into a routine after a three-month-long vacation can seem daunting, know that you are not alone! Many people struggle to get back into the swing of things, and often find themselves feeling more tired than usual. Be patient with yourself and understand that it is not as easy as flipping a switch — you will not be back into your routine overnight.
Remember, it is not an all-or-nothing mindset. There will be setbacks, and there will be days when you struggle, but that is completely normal. All that matters is that you are doing the best you can on any given day. You got this!
Consult with KC Wellness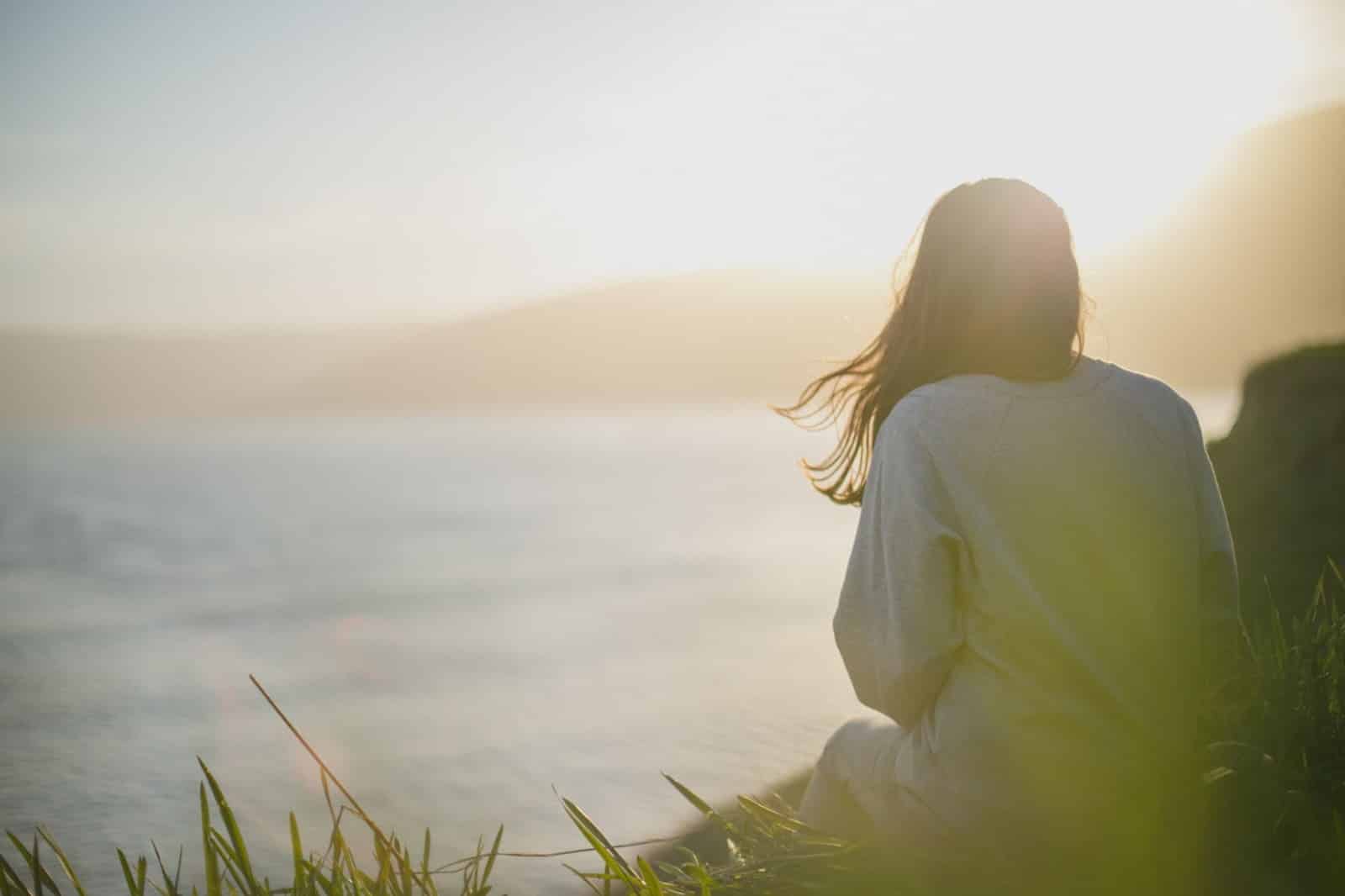 When it comes to complete wellness, there is no one-size-fits-all approach. It is a personal matter requiring an individualized plan to fit your needs and lifestyle. But for many people, without guidance and support from outside resources, successfully meeting your wellness and weight-loss goals can be a challenging process. At KC Wellness, we have a holistic approach to wellness. We help you stay on course to follow a realistic and consistent eating pattern, take any vitamins in which you may be deficient and get regular physical activity. We focus on lifestyle changes that encourage safe and sustainable results. 
If you are ready for a routine that will change your life through sustainable weight loss and wellness tips, then KC Wellness may be precisely what you are looking for. Our doctors and staff are always available to answer any questions and provide guidance along the way to help you succeed. You can also check out our comprehensive guide to medical weight loss to learn more about what we do. Reach out to our team today to see how we can help you in your health and wellness journey. Call us at 816-214-5276 or contact us here.