Autumn has started to settle in and it is time for everyone to enjoy the changing colors of the leaves, the cooler temps and seasonal goodies!
As our routines and daily activities have made the shift from longer unstructured days to shorter ones full of on-the-go activities, October is a great month to refresh, reflect and reset physically and mentally to change with the season. Now is a great time of year, before the bustle of the holiday season begins, to stay motivated and implement new yearly fall habits you can stick with. 
Fall is known as the season of change. Make this a season of invigorating transitions and great experiences while maintaining your health. 
Here are five tips you can follow to help keep feeling your best this season:
Start Fresh
Declutter
We make a point to focus on spring cleaning and a New Year's refresh, but fall is another perfect time for new beginnings. Focus on and conquer your reorganization and decluttering goals before the busy holiday season begins. Organizing your home can help you gain a sense of control, de-stress and improve your state of mind. The positive impact of clearing out your spaces will help motivate the new routines in other areas of your life as well.
Start with going through spaces that require seasonal rotations like your closets. Swap out those swimsuits and shorts for your sweaters and boots. Make a donation pile for any items you didn't wear the past few months and discard anything that has become too worn. Reorganize your entry closet for the cooler months with your rain gear, scarves, hats and layering coats. Rotate out the seasonal colors for your sheets and towels from the linen closet. In the words of Marie Kondo, make sure anything you are hanging up and putting out for the new season "sparks joy."
Also go through your kitchen pantry to check for expiration dates and food that hasn't been eaten. You could consider donating canned foods that will expire before you can use them to your local food pantry.
Set Intentions
New season, new journal, new goals! Nothing helps us gear up for starting a new habit more than a pretty new planner or journal in a beautiful fall color palette. 
Journaling can be such an important part of your routine. As when starting any new routine, journaling is especially beneficial when done consistently. Writing out your thoughts — whether it be on your laptop, the notes app on your phone or in a journal — is a great way to practice mindfulness. The act of writing your ideas helps you to be present in the moment and get your busy thoughts or to-dos out of your head and onto paper. To start, set aside a few minutes a day when you will allow yourself to be present in your thoughts and write whatever comes to mind. As your routine becomes a habit, you can shift your time to a focused style of journaling if you wish!
Stay Active
Although the days are shorter during this time of year, fall is the perfect time to stick to your fitness routine. The cooler weather makes it ideal to enjoy those daylight hours as much as you can right now. 
Grab a friend to go on a walk around your neighborhood. 

Take a new fitness class in the park

—

Check out the free

yoga pop-ups

at

Donald J. Hall Sculpture Park at The Nelson-Atkins Museum of Art.

 

Enjoy a nature walk to view some of the amazing fall foliage

—

Try out one of the top

hikes

around Kansas City 
Exercising this time of year acts as nature's mood booster by releasing dopamine and endorphins, helps to keep germs at bay and works to stave off those comfort calories. Keeping up with your fitness routine may increase your motivation to eat mindfully. You'll be more inclined to hydrate properly and fuel your body with fall's nutrient-dense fruits and vegetables. Don't deprive your body of the lasting benefits of fitness this fall, there is still plenty of time to cozy up on the couch after your workout.
Keep up healthy food habits
During the summer months and all of the activities that come with it, supermarkets and menus are overflowing with fresh produce and lighter options. As the weather cools and we start to crave more comfort food, the healthier options might seem to dwindle. 
Good news! Some of your favorite comfort recipes can be made from the delicious and healthy fruits and vegetables the autumn harvest brings. Root vegetables and hearty fall fruits are packed with essential vitamins and minerals, which have been linked to healthier aging. Plus buying in-season produce can save you money. 
Try this simple weeknight side dish, rosemary-roasted golden beets and carrots, to sample those root vegetables you grab. As a bonus, it comes loaded with immunity-supporting vitamins as we start to enter cold and flu season. 
According to Rebecca Ditkoff, registered dietician and founder of Nutrition by RD, "To stay as healthy as possible, eating a balanced and varied diet full of fruits and vegetables is the most important over eating any one food." Many of the foods we already associate with the fall season come loaded with healthy nutrient benefits.
Prioritize your health
October is National Breast Cancer Awareness Month. Taking care of your well-being with yearly check-ups and preventative measures goes hand in hand with supporting your long-term health. 
What is National Breast Cancer Awareness Month?
Every October people everywhere show their support to people affected by breast cancer. National Breast Cancer Awareness Month is a campaign to raise awareness about the impact of breast cancer. According to the National Breast Cancer Foundation, one in eight women will develop invasive breast cancer in her lifetime. Although it's rare, men can get breast cancer, too, which is why every October, the organizers behind National Breast Cancer Awareness Month intensify their efforts to let everyone know there are steps they can take to beat the odds.
How Can I Prevent Breast Cancer?
It's recommended for individuals of average risk to have an annual mammogram at age 40. Mammograms can help detect any signs of the disease, allowing you to get treated early in order to help save your life.
In addition, a breast self-exam is useful. According to the CDC, "Being familiar with how your breasts look and feel can help you notice symptoms such as lumps, pain or changes in size that may be of concern. These could include changes found during a breast self-exam. You should report any changes that you notice to your doctor or health care provider."
Ways to prevent breast cancer, according to Mayo Clinic, include:
Asking your doctor about breast cancer screenings

Getting to know your breasts through self-examination to feel for abnormalities

Moderating alcohol consumption

Exercising frequently

Maintaining a healthy weight and diet
National Breast Cancer Awareness Month in Kansas City:
Consult with KC Wellness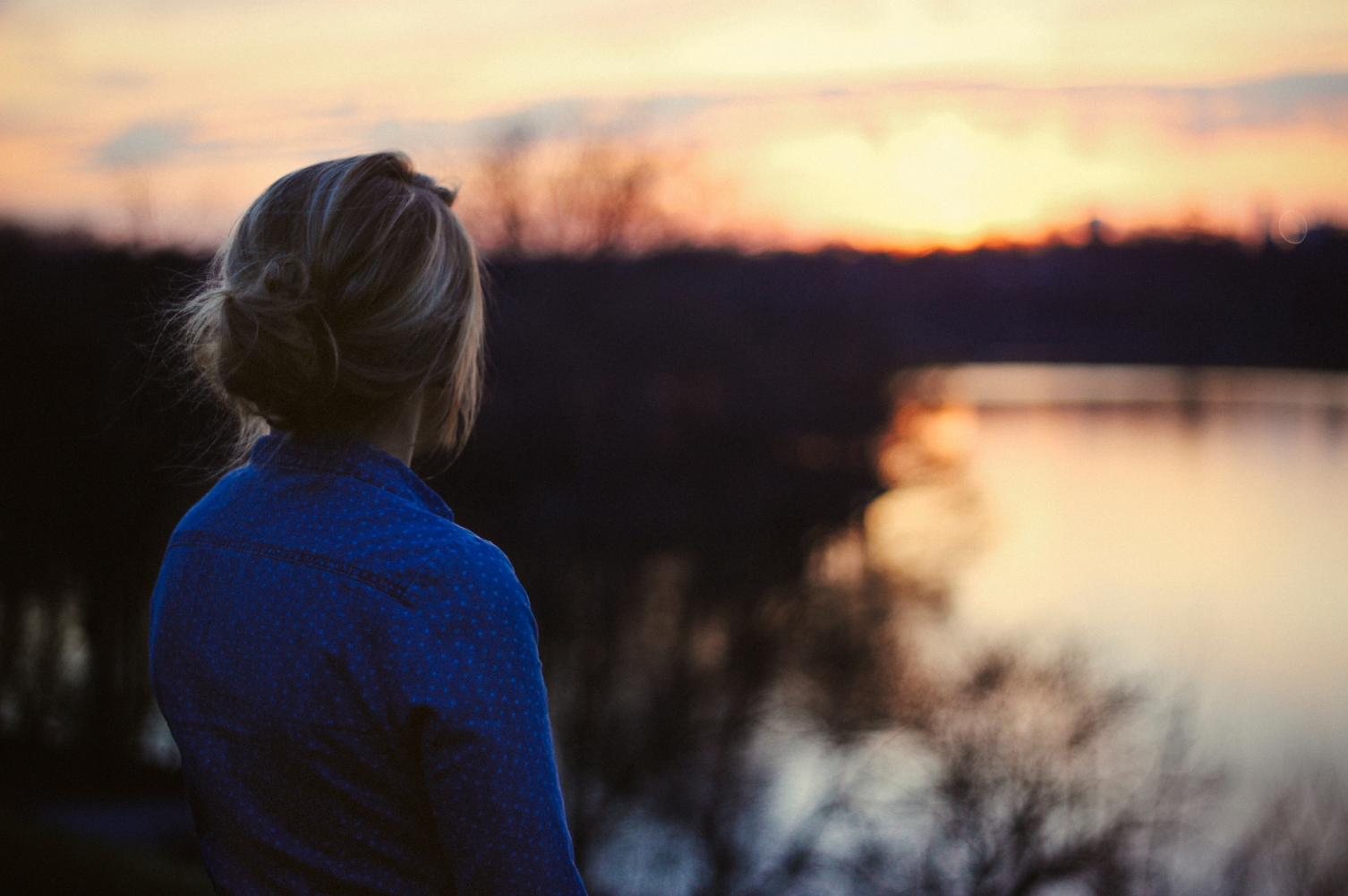 When it comes to complete wellness, there is no one-size-fits-all approach. It is a personal matter requiring an individualized plan to fit your needs and lifestyle. But for many people, without guidance and support from outside resources, successfully meeting your wellness and weight loss goals can be a challenging process. At KC Wellness, we have a holistic approach to wellness. We help you stay on course to follow a realistic and consistent eating pattern, take any vitamins in which you may be deficient and get regular physical activity. We focus on lifestyle changes that encourage safe and sustainable results. 
If you are ready for a routine that will change your life through wellness tips and sustainable weight loss, then KC Wellness may be precisely what you are looking for. Our doctors and staff are always available to answer any questions and provide guidance along the way to help you succeed. You can also check out our comprehensive guide to medical weight loss to learn more about what we do. Reach out to our team today to see how we can help you in your health and wellness journey. Call us at 816-214-5276 or contact us here.