Ladies, it's time to give menopause the attention and support it truly deserves. For too long, this significant phase in a woman's life has been shrouded in silence, leaving many women feeling under-informed about the process, isolated and unsure of where to seek help. We're here to shed light on this natural and transformative biological progression.
Estrogen and progesterone hormones start to decrease as a woman ages. And let's be honest, these hormonal changes can make life feel like a roller coaster ride. In this blog, we'll explore the symptoms of menopause in more detail and offer guidance on effective treatment options to help you navigate this journey with grace and confidence. 
Common symptoms of menopause
Every woman's experience will be different. Some women may have minimal changes, while others may experience more pronounced and disruptive symptoms. Understanding the biological basis of menopausal symptoms can provide women with valuable insights into the changes occurring within their bodies. The following symptoms are some of the most common caused by the natural decrease in hormones, according to Mayo Clinic.
Hot Flashes and Night Sweats

— Vasomotor symptoms such as hot flashes and night sweats are two of the most prevalent symptoms experienced during menopause. They are believed to result from changes in the hypothalamus, a region in the brain responsible for regulating body temperature.

Fluctuating hormone levels, particularly estrogen, impact the hypothalamus, causing it to misinterpret minor temperature changes. As a result, the body initiates a response to cool down, triggering vasodilation (widening of blood vessels) and excessive sweating, leading to the sensation of intense heat.

Irregular Menstrual Cycles

—

During the transitional phase leading up to menopause, called perimenopause, declining levels of estrogen and progesterone cause irregular menstrual cycles. As the ovaries produce fewer eggs and hormone production fluctuates, the signaling between the brain (hypothalamus and pituitary gland) and the ovaries is disrupted.

This leads to inconsistencies in follicle development, ovulation and the shedding of the uterine lining, resulting in unpredictable menstrual cycles. Changes can include irregular periods, shorter or longer menstrual cycles, changes in flow (heavier or lighter) and skipped periods. Paying attention to these alterations can help identify the transition into perimenopause.

Vaginal Dryness and Discomfort

—

Vaginal dryness and discomfort can occur when estrogen levels drop. Estrogen plays a vital role in maintaining the health and elasticity of the vaginal tissues. It helps stimulate the production of vaginal secretions, maintain proper blood flow to the area and maintain a healthy pH balance. As estrogen declines during menopause, the vaginal tissues become thinner, drier and less lubricated. This can lead to irritation, itching, burning sensations and discomfort, particularly during sexual intercourse.

Sleep Disturbances

—

Hormonal fluctuations during menopause can disrupt sleep patterns. Changes in sleep patterns that persist over time

—

including difficulty falling asleep, waking up frequently during the night or experiencing night sweats that disrupt sleep — may indicate perimenopause. Estrogen and progesterone influence sleep-regulating neurotransmitters, such as serotonin and melatonin. As estrogen levels decline, serotonin levels may become imbalanced, affecting mood, sleep and body temperature regulation. Night sweats, a common symptom of menopause, can also disrupt sleep by causing sudden awakenings due to sweating and discomfort.

Mood Changes

—

Hormonal changes during menopause can impact neurotransmitters in the brain, leading to mood changes and emotional instability. Estrogen influences the production, release and reuptake of neurotransmitters like serotonin, dopamine and norepinephrine, which play crucial roles in mood regulation. Fluctuating hormone levels can disrupt the delicate balance of these neurotransmitters, resulting in mood swings, irritability, anxiety and even depression in some women. It's worth noting that others may have positive mood swings or an improved sense of emotional well-being. The relief from menstrual symptoms, freedom from concerns related to contraception or pregnancy and increased self-confidence can contribute to positive changes in mood and overall emotional state for some women.

Changes in Libido

—

Hormonal changes can affect libido differently in women. Decreased libido or changes in sexual desire can be associated with hormonal shifts during perimenopause and menopause.

However, some women may experience an increase in sexual desire due to changes in hormone levels. The decrease in estrogen and progesterone during perimenopause and menopause can lead to a rise in testosterone levels relative to other hormones. Testosterone is associated with sexual desire, and this hormonal shift may result in a heightened libido for some women.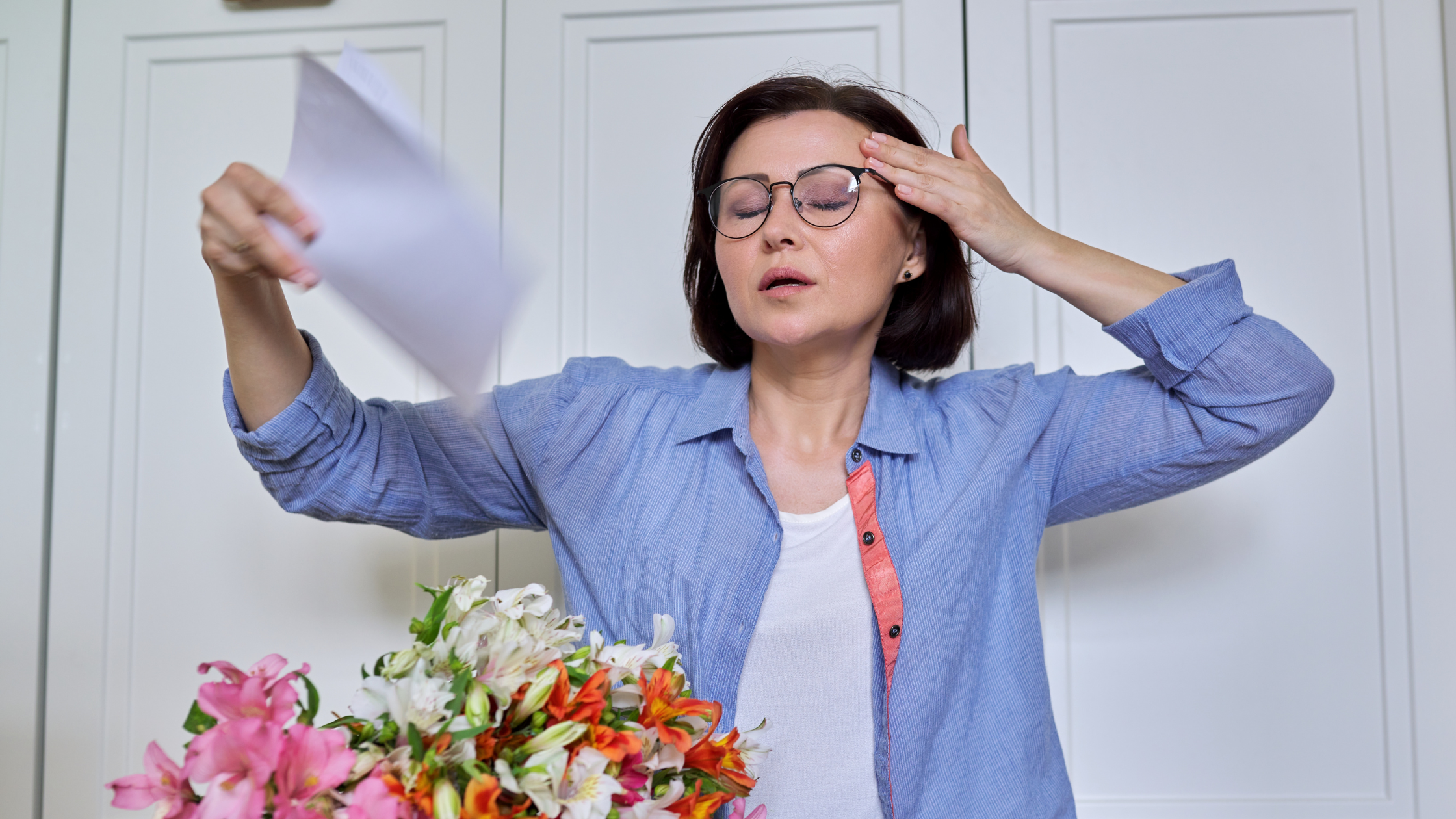 When does the average woman begin perimenopause?
Predicting the exact timing of perimenopause for an individual woman is difficult, as it is influenced by multiple factors, including genetics, overall health and lifestyle. On average, women begin to experience the symptoms of perimenopause or menopause between the ages of 45 and 55. Some factors may increase the likelihood of entering perimenopause earlier, such as a family history of early menopause or certain medical conditions. 
What are the stages of menopause?
In general, there are three stages of menopause, the timing of which can vary from woman to woman.
Perimenopause or premenopause

is the beginning stage of menopause, typically starting in a woman's 40s (but can start as early as the mid-30s) and lasting between four and 10 years. Perimenopause officially ends when a woman experiences 12 consecutive months without a period.

Menopause

begins when a woman stops having monthly periods and can no longer get pregnant, as the ovaries no longer release eggs. Women are also considered menopausal if their period has stopped permanently due to medical treatment.

Postmenopause or after-menopause

includes the years of a woman's life after menopause occurs. Once a woman has experienced menopause, this final phase lasts the rest of her life. 
Why is there a lack of awareness and support surrounding menopause?
There are a variety of reasons why menopause is not dealt with as openly as it ought to be. The following are a few common reasons some cultures don't openly deal with this stage, according to Women's Health Network:
Cultural Beliefs and Stereotypes

: In many cultures, menopause is a taboo topic associated with negative beliefs and stereotypes, which leads to limited discussions and inadequate education on the topic.

Lack of Awareness

: Some women mistake menopause symptoms for other conditions or dismiss them as a normal part of aging. This lack of awareness can delay their seeking appropriate care. 

Insufficient Medical Training

: Some healthcare providers lack the understanding to address menopausal symptoms comprehensively. This knowledge gap can lead to misdiagnosis, undertreatment or inadequate guidance for women. Luckily, the staff at KC Wellness Center are specifically trained to help women through every stage of menopause.

Lack of Standardized Care

: The focus of healthcare systems tends to be more on reproductive health or conditions prevalent in younger women. Some see menopause simply as a natural process that requires no intervention, leaving women without treatment options.
Are there lifestyle-based interventions for menopause?
Yes, certain lifestyle modifications can significantly reduce the severity of menopausal symptoms. These include regular exercise, a balanced diet rich in calcium and vitamin D, stress reduction techniques such as yoga or meditation and avoiding triggers like caffeine, alcohol and spicy foods, according to Chapel Hill Gynecology.
Some women find relief from menopausal symptoms through complementary and alternative therapies like acupuncture, herbal remedies (e.g., black cohosh, evening primrose oil) and mind-body practices like tai chi or mindfulness meditation. While evidence for their effectiveness varies, they may be worth exploring under the guidance of a qualified practitioner.
Menopause can be an emotionally challenging time for many women. Seeking support from friends, family or joining support groups can provide a safe space to share experiences and gain valuable insights. Additionally, therapy or counseling can be beneficial in addressing mood changes or coping with the transition.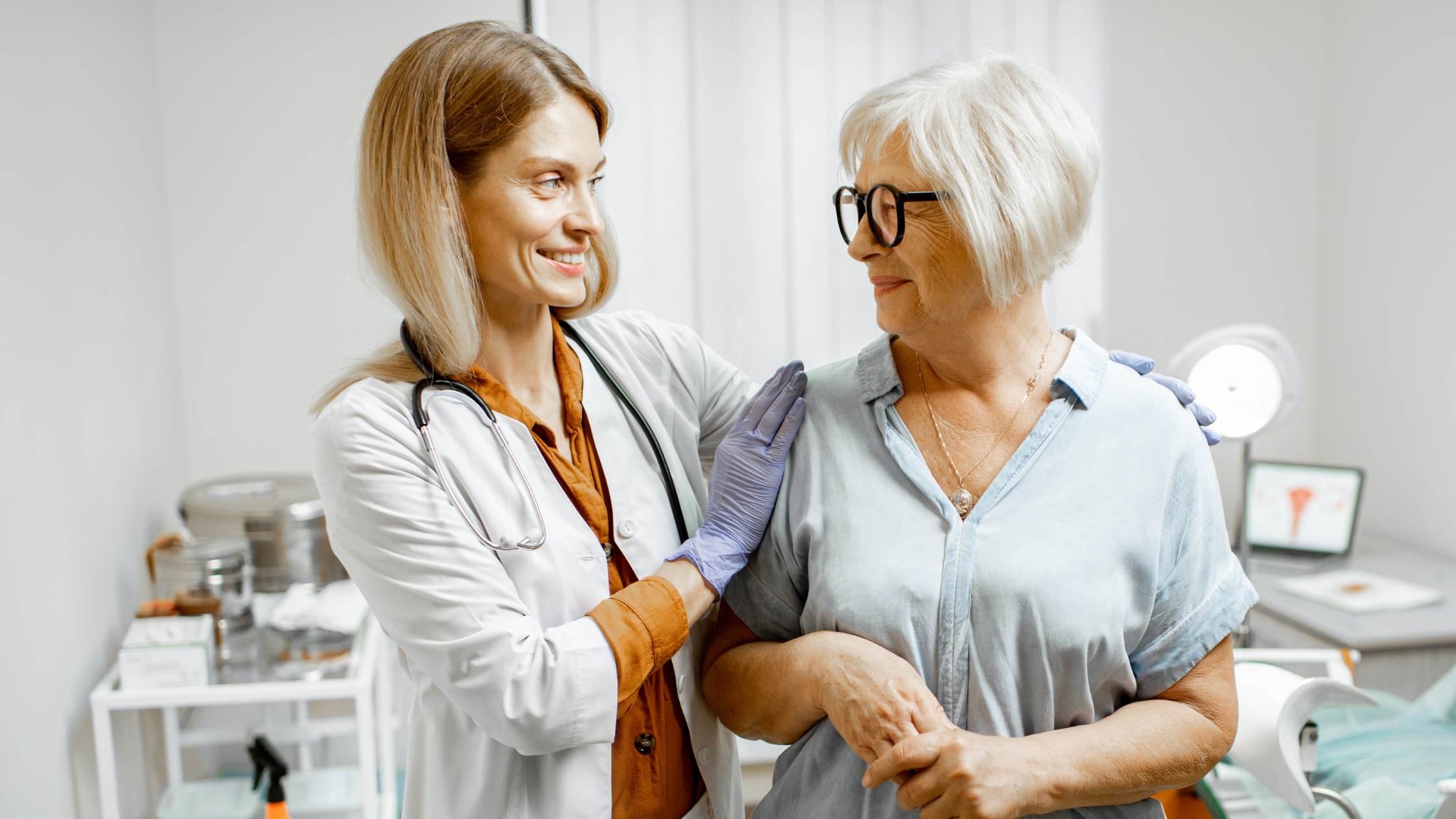 When should I seek medical help for menopause symptoms?
If you are experiencing significant changes that are causing distress or affecting your quality of life, it is recommended to seek guidance from a healthcare professional. They can provide appropriate support, assess your specific situation and discuss potential treatment options tailored to your needs.
How does BHRT help the symptoms of menopause?
Bioidentical Hormone Treatment for Menopause uses hormones identical to the ones you lose during the onset of menopause. Although your body no longer produces these hormones, BHRT can re-introduce the hormones you've lost safely and effectively. It can also reduce the symptoms of menopause, such as hot flashes, night sweats, vaginal dryness, decreased libido, insomnia, anxiety, dry skin and joint pain. Hormone therapy may carry certain risks and should be used under the guidance of a healthcare professional.
For women experiencing vaginal dryness and discomfort, localized estrogen therapy in the form of creams, tablets or rings can be used to rejuvenate the vaginal tissues and improve symptoms. It is a low-dose treatment option that carries fewer risks than systemic hormone therapy.
What is PRP therapy, and how can it improve women's sexual health in menopause?
Platelet-rich plasma therapy is a treatment that uses a patient's own blood platelets to promote healing and regeneration in tissues that have been affected by the reduced hormones of menopause. The procedure begins with the extraction of a small blood sample. Using advanced proprietary equipment, the blood sample is then broken down into its various components and platelets are separated. 
The platelet-rich plasma is then extracted from the sample, which contains essential growth factors that repair and regenerate vaginal tissue. This extracted PRP solution is then injected into an area near the clitoris and the upper part of the vagina (which is essential for sexual arousal). Before injecting, the area is treated with a topical local anesthetic to prevent pain or discomfort during the procedure.
What is the O-shot, and how can it help with vaginal rejuvenation during menopause?
The O-shot is a non-surgical treatment that uses PRP therapy to promote healing and regeneration in the vaginal tissue. A certified and experienced doctor injects the PRP solution in and around an area that we call the "O-Spot," which contains several structures that play an active role in sexual arousal and sensation. Once injected, the platelet-rich plasma immediately goes to work regenerating vaginal tissues.
As the growth factors in the platelets begin to reactivate and rejuvenate the cells in and around the vagina, most women feel an increase in their sexual response within the first few days of the treatment. Over the course of a few weeks after the first administration, many women experience a tightening of the vaginal opening, an increase in sexual desire and the ability to have an orgasm, stronger and more frequent orgasms, a decrease in the pain associated with intercourse, a decrease in urinary incontinence and/or an increase in natural lubrication.
Are there benefits to menopause?
Although menopause is often portrayed as a time of decline, embracing it as a transformative phase can lead to a newfound sense of empowerment, according to the American Psychological Association. As reproductive concerns take a back seat, women can focus on their overall well-being and explore new passions and interests. Menopause offers an opportunity for women to enjoy their wealth of life experiences and more fully express their authentic selves.
If women can embrace the physical changes of menopause as a natural part of aging, it may foster a sense of empowerment. Menopause can also bring about a heightened sense of self-awareness as women in later stages of life often have the freedom to discover what brings them fulfillment. As women better express their desires and preferences, they may achieve more satisfying intimate experiences. 
In Conclusion
Although menopause brings challenges, understanding the symptoms and available treatment options can significantly affect how you navigate this phase of life. Don't hesitate to seek support from healthcare professionals, friends and family who can provide guidance along the way.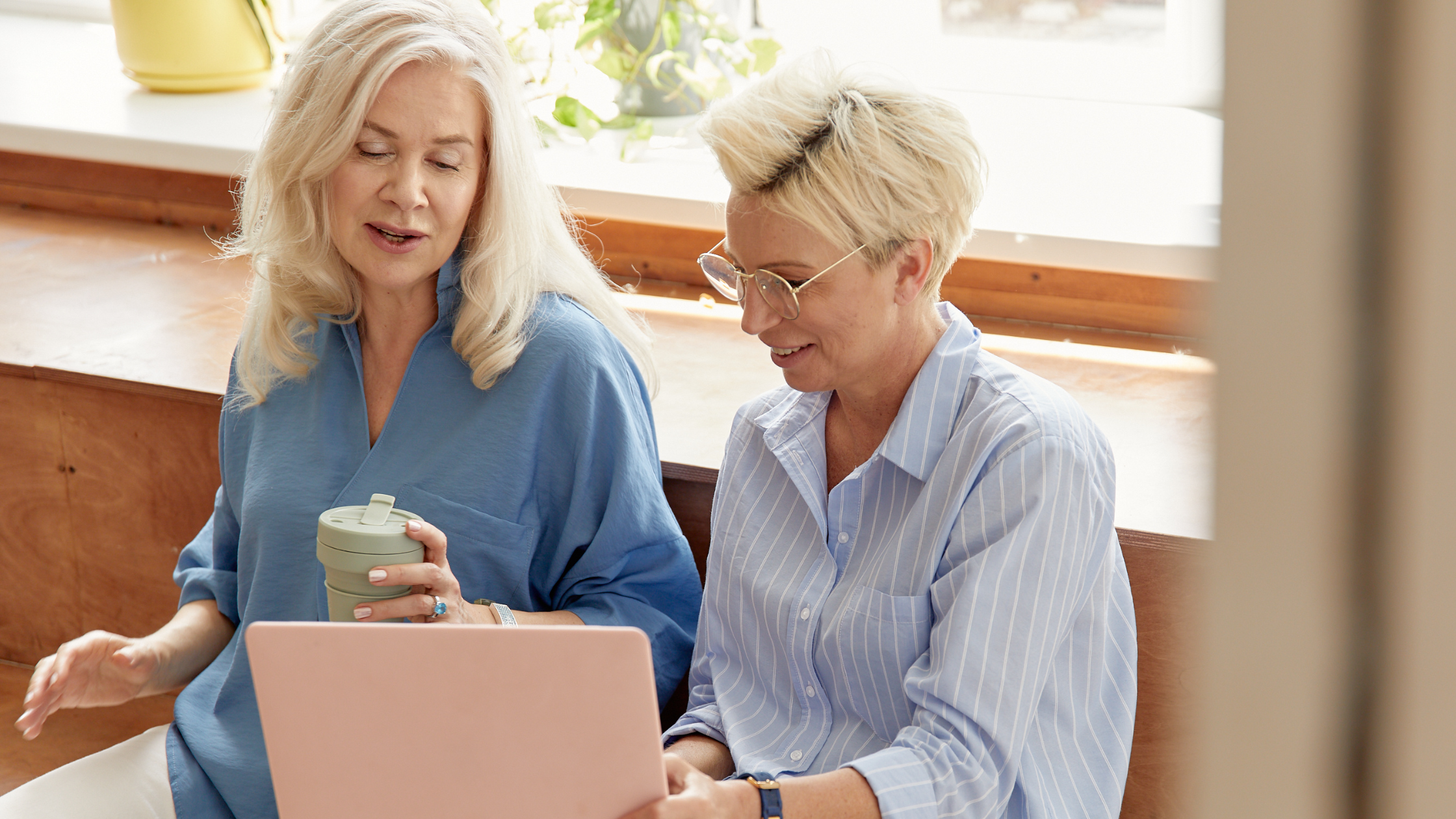 Consult KC Wellness
When it comes to complete wellness, there is no one-size-fits-all approach. It is a personal matter requiring an individualized plan to fit your needs and lifestyle. Without guidance and support from outside resources, successfully meeting wellness and hormonal health goals can be a challenging process for many people. At KC Wellness, we have a holistic approach to wellness. We focus on therapies and lifestyle changes that encourage safe and sustainable results.
If you are ready to see how hormone replacement therapy or other therapies can improve your health and well-being, then KC Wellness may be just the place for you. Our doctors and staff are always available to answer any questions and provide guidance along the way to help you succeed. Reach out to our team today to see how we can help you in your health and wellness journey. Call us at 816-214-5276 or contact us here. There's no reason to wait — let us help you feel your very best every day. You can see all of our services HERE.