We've all been there — struggling to lose weight can be so frustrating. For people who want to shed some pounds without resorting to crazy fads or crash diets, medical weight loss may be the solution.
You probably have plenty of questions if you're considering medical weight loss. So, we've compiled a list of frequently asked questions to help you understand what medical weight loss is, who it's for and what to expect. Grab your celery sticks and join us as we explore common questions about medical weight loss.
What is medical weight loss?
Medical weight loss is a comprehensive, personalized approach to weight loss supervised by medical professionals. Patients work closely with providers who understand their goals and obstacles that may impede their weight loss. Our team at KC Wellness Center will work with you to create a personalized weight-loss plan that fits your lifestyle and helps you reach your goals.
Medical weight loss combines various aspects of health — such as nutrition, exercise, behavioral counseling and medication — to help individuals achieve weight loss and develop healthy habits that can be sustained long-term. After all, the last thing you need is yo-yo dieting.
W

hat are the benefits of medical weight loss?
The benefits of medical weight loss include improved overall health, reduced risk of diabetes, lower blood pressure, better heart health, increased energy levels, improved mobility and self-confidence.
Also, those who use medical weight loss tend to have higher success in reaching their goals. About 90% of our patients have lost the weight they wanted and have kept it all off.
At KC Wellness Center, we believe medical weight loss is not just about losing weight; it's about improving your quality of life. Our patients often report feeling more confident, energized and motivated to make positive changes in their lives.
How is medical weight loss different from other programs?
KC Wellness Center's medical weight loss program is physician-supervised. Our extensively trained practitioners treat your weight within the context of your total health, which allows them to take actions like adjusting medications that might be blocking your progress. It also helps ensure that the patient's weight loss occurs in a safe, regulated manner.
What are the steps in a typical medical weight loss program?
Medical weight loss programs involve four main steps:
Initial consultation

: The patient meets the healthcare professional who conducts an initial assessment and discusses the patient's health and weight loss goals. The provider can also evaluate the patient's medical history and order necessary lab tests.
Blood tests help identify hormone imbalances that could impact your ability to lose weight. These tests also look at insulin resistance markers. Fat storage will increase if markers are chronically high and the body becomes resistant to insulin. The first step is to find the underlying cause of your weight gain so we can create a customized plan.

Customized plan:

The h

ealthcare provider partners work with the patient to develop an individualized medical plan, which may include small, measurable changes in diet and physical activity and potentially the use of medication.

Monitoring and adjustments:

 Patient progress will be monitored and managed by the provider, who can identify challenges and adjust the customized plan by switching medications or modifying diet and exercise recommendations.

Support and encouragement:

 Another way medical weight loss programs are different from do-it-yourself programs is that they offer continued support and encouragement during regular status checks and hold you accountable. Studies have shown that people are more successful at losing weight when in a supportive program than when they are attempting to DIY the plan.

 Weekly check-ins monitor progress and offer counseling and nutrition advice. At KC Wellness Center, we are also available by phone or email outside of office hours for your convenience.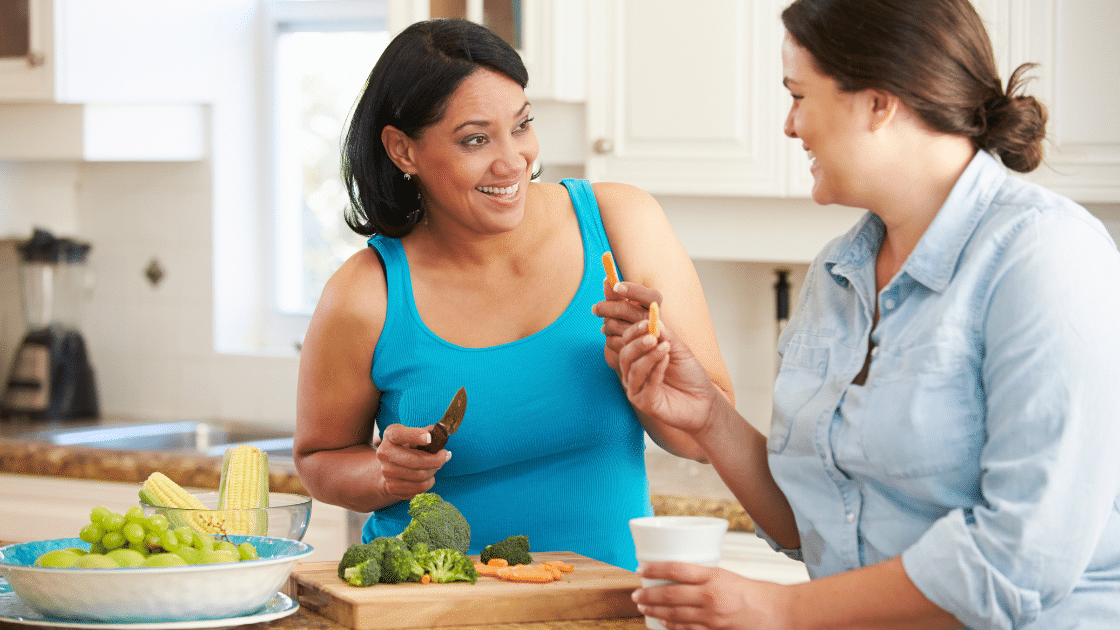 Who is a good candidate for medical weight loss?
If you're overweight or obese and have been struggling to lose weight through diet and exercise alone, you might be a great fit. Medical weight loss can also benefit those with health conditions such as diabetes or high blood pressure. Your practitioner can consider your health conditions and medications to advise you in your weight loss journey safely.
You don't have to be significantly overweight to take advantage of medical weight loss. Even reducing your overall body weight by 5%, or 10 pounds for a 200-pound individual, can present many health benefits, including improved joint health by relieving excess pressure and inflammation.
Will I need to take medication for medical weight loss?
Medications are common in medical weight loss plans, but it depends on your individual needs. If you and your provider decide it would be helpful, they may prescribe one or more of the medications below to keep you on track with diet and exercise goals:
Lipotropic injections

 — Injections containing essential amino acids, vitamins and minerals help the liver more quickly metabolize fatty acids from foods and utilize or excrete them instead of storing them as fat. According to Healthline, many people find the shots effective, but side effects may vary depending on the ingredients.


Semaglutide injections

 — These shots help combat chronic weight issues. The treatment has a GLP-1 effect, meaning it signals the pancreas to create insulin, which causes the stomach to empty over an extended period — keeping you fuller longer. This under-the-skin injection, approved by the FDA in 2022, is the first approved drug for chronic weight management in adults with general obesity or overweight since 2014.


Prescription appetite suppressants

 — Our physician thoroughly evaluates each patient and prescribes an appropriate appetite suppressant as clinically indicated. The most commonly prescribed medication is phentermine. The Mayo Clinic has a comprehensive guide to phentermine's potential side effects.


Nutritional supplements

 — We utilize pharmaceutical-grade nutritional supplements to help facilitate rapid weight loss, increase energy and promote long-term health.
For all medications, the prescribing doctor considers possible side effects, current health issues, other medications and family medical history. Your doctor can also adjust any current medications you might be taking for another condition, but that may also be interfering with your weight loss efforts.
What is the role of nutrition in medical weight loss?
Nutrition is a critical component of medical weight loss. Medical professionals can help patients develop a personalized nutrition plan that considers their individual needs, preferences and medical history. This plan may involve reducing calorie intake, increasing protein intake and reducing the consumption of processed foods and sugar. A nutrition plan may also incorporate whole foods, such as fruits, vegetables and lean protein sources, into the diet.
Will I need to exercise for medical weight loss?
Although weight loss can often happen without exercise, CDC data shows that exercise is an important component of medical weight loss. Each practitioner can help patients develop a personalized exercise plan that's right for them. Exercise can help burn calories, increase metabolism, improve cardiovascular health and improve overall well-being. Medical professionals may recommend a combination of cardio and strength training exercises.
Does insurance cover medical weight loss?
The short answer is that it depends. The longer answer is that some insurance companies cover some services and medications but not others. You may consult with your insurance company and the KC Wellness staff to see how much the program will likely cost you. The answer may also depend on whether a patient is considered clinically obese or has other health conditions.
How quickly will I see results from medical weight loss?
People who follow their medical weight loss plan should start to experience weight loss within a few weeks. If they don't, their individual plan may need to be adjusted. Often patients see quicker loss than other programs because medical weight loss addresses many facets of weight loss at once.
What are the challenges of medical weight loss?
Of course, we believe that the end results far outweigh any challenges. However, potential patients should be aware of a few things. Medical weight loss requires a willingness to follow your individualized plan, and it usually requires a time commitment with a longer initial consultation and follow-up appointments. In addition, the patient will need to be willing to discuss their health and weight loss challenges openly in order to get the best medical advice and personalized programs.
So there you have it — everything you wanted to know about medical weight loss! Ready to take the first step towards a healthier you? Let's get started!
Holistic and individualized treatment
When it comes to weight loss, there is no one-size-fits-all approach. It's a highly personal matter that requires an individualized plan to fit your needs and lifestyle. But for many people, without guidance and support from outside resources, successfully meeting weight loss goals (and keeping it off) can be a daunting challenge.
At KC Wellness, we have a holistic approach to wellness. We help you stay on course to follow a realistic and consistent eating pattern, take any vitamins to improve deficiencies and get regular physical activity. We focus on lifestyle changes that encourage safe and sustainable results.
If you desire to regain control of your life through sustainable weight loss, medical weight loss may be exactly what you need. Our doctors and staff are always available to answer any questions and provide guidance along the way to help you succeed.
Do you still have questions about our medical weight loss program? Reach out to our team to see how we can help you in your weight loss journey by calling us at 816-214-5276. There's no reason to wait — let us help you feel your very best every day.
You can see all of our services HERE.