As each season rolls around, new healthy recipes can be incorporated into our diets, using the freshest produce for the current climate. While most people stick to their regular fruits and veggies, it's always good to try new foods outside of your comfort zone, especially when they're in season. In fact, according to Healthline, not only does increasing vegetable variety reduce the risk of heart disease, but it also improves an individual's quality of life.
In the midwest, springtime weather is always a surprise. However, with the abundance of farming in this region, your kitchen can be full of springtime fruits and veggies no matter what weather March and April bring. 
You can expect your springtime meals to be fresh, light and green, which is the perfect time to help prep you for your dream summer body! Some of the common produce you can expect in a springtime dish are:
Artichokes

Radishes

Apricots

Potatoes

Arugula

Beets

Peas

Carrots

Asparagus

Cherries

Kiwis

Pineapple
These fruits and veggies, plus many others, thrive on a combination of warmth and moisture for flavor. If any of these items aren't a part of your regular diet, here's your chance to add some variety to your meals. Just head over to the Kansas City River Market to pick up some springtime fruits and veggies and try out these recipes!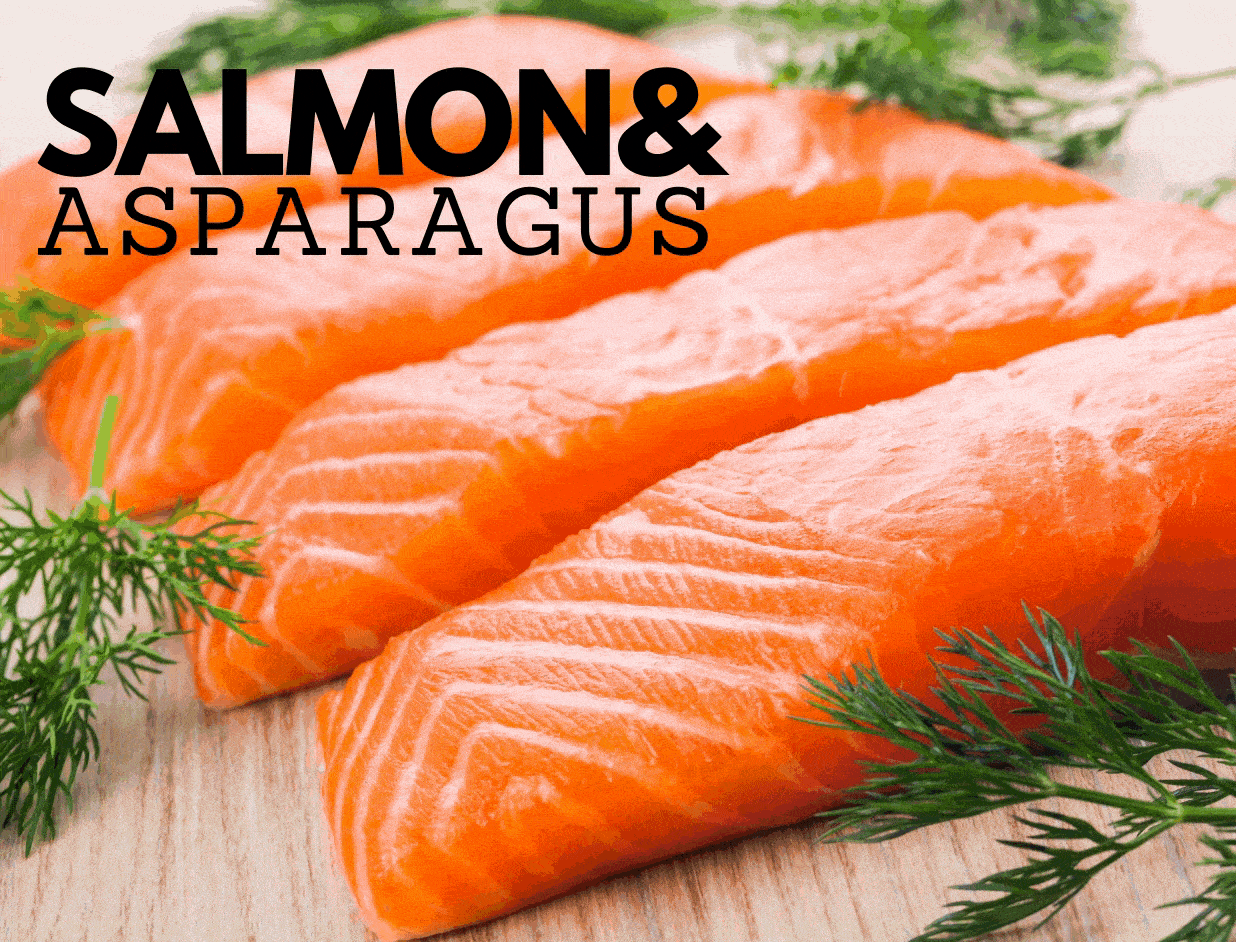 SERVINGS: 2
Ingredients:
1 potato, halved if large

2 tbsp olive oil

8 asparagus spears, trimmed and halved

2 handfuls cherry tomatoes

1 tbsp balsamic vinegar

2 salmon fillets, about 140g/5oz each

Handful basil leaves
Instructions:
Heat oven to 400F. Tip the potatoes and 1 tbsp of olive oil into an ovenproof dish, then roast the potatoes for 20 mins until starting to brown. Toss the asparagus in with the potatoes, then return to the oven for 15 mins.

Throw in the cherry tomatoes and vinegar and nestle the salmon amongst the vegetables. Drizzle with the remaining oil and return to the oven for a final 10-15 mins until the salmon is cooked. Scatter over the basil leaves and serve everything scooped straight from the dish.
Thank you to BBC Good Food for this simple salmon medley!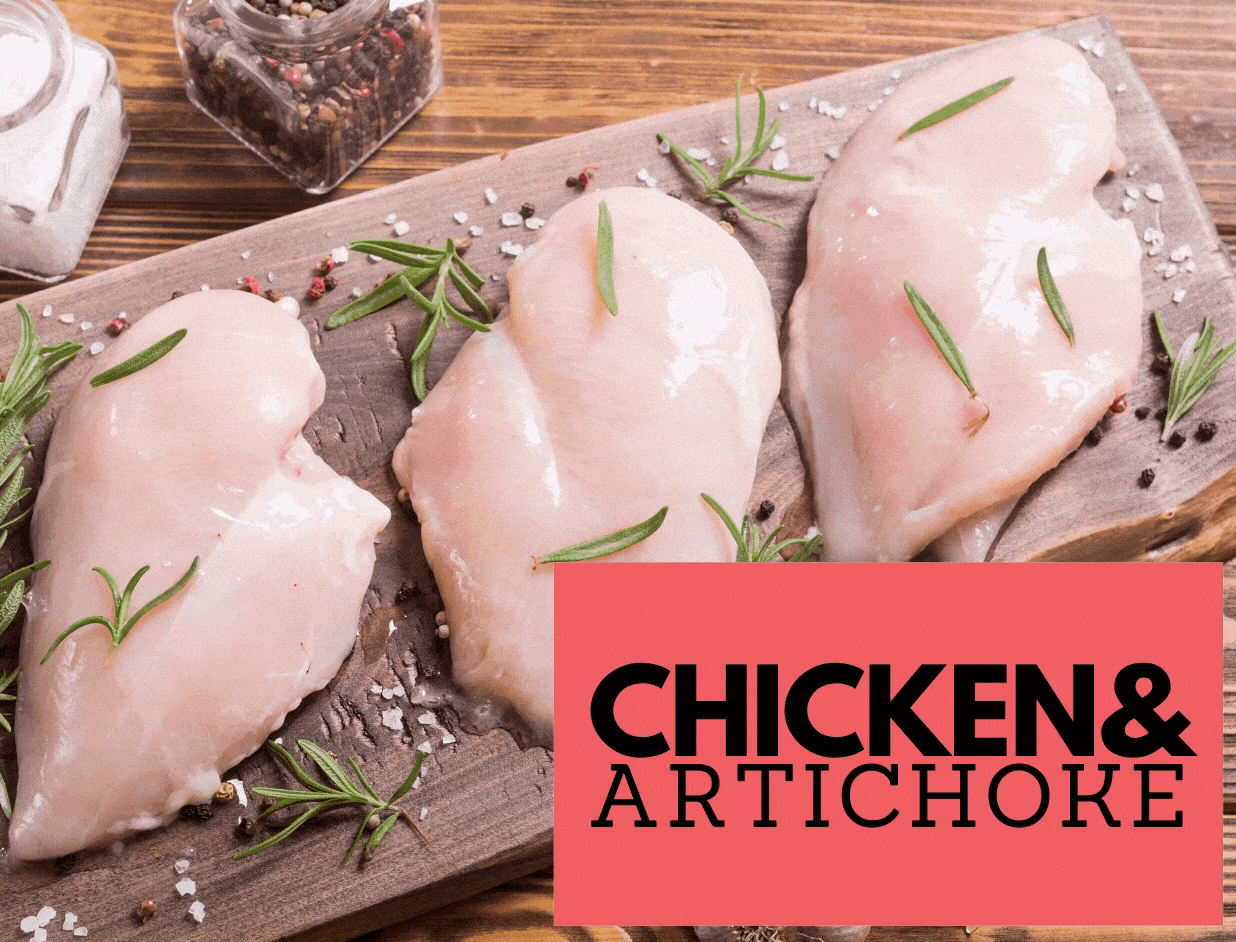 SERVINGS: 4-6
Ingredients:
4 large artichokes, trimmed and sliced

1 lemon, zested and juiced

6 chicken thighs (bone-in, skin-on)

1 tsp kosher salt

1 tsp pepper

1 tbsp olive oil

2 tbsp butter, divided

1 large leek, sliced, rinsed and drained

2 cups tiny potatoes, sliced (1/4″ thick pieces)

1 tsp fennel seeds (optional)

1/2 cup vermouth or white wine

1 cup chicken stock

1 tsp wholegrain mustard

1/2 cup half and half

1/4 cup fresh tarragon, divided

Optional Additions: mushrooms, ramps, pearl onions, fresh English peas, fennel bulb
Instructions:
Zest the lemon, set zest aside.

Prep the artichokes. Fill a medium bowl with 4 cups cold water and squeeze the juice from the lemon. Because artichokes will easily brown, work on one at a time as quickly as possible. Snap off all the hard outside leaves using your fingers (save for later). With a sharp paring knife, trim off all the outer green skin around the base and stem, keeping the stem intact. Remove the yellowish soft leaves and, using a spoon, gently scrape away the white or purple silk-like threads. Immediately place in the lemon water to prevent browning. Slice just before placing in the skillet.

Preheat oven to 425F. Pat chicken dry and season with kosher salt and pepper. Heat 1 tbsp butter and 1 tbsp olive oil in a heavy bottom, oven-proof skillet over med-high heat. Place chicken skin side down and sear until golden, about 5 minutes. Turn and brown undersides until golden, about 7-8 minutes. Remove chicken and set aside. Drain some of the chicken fat, leaving about 1 tablespoon in the pan. Add another tbsp of butter. Add leeks, sliced artichokes, sliced potatoes and fennel seeds. Saute on medium heat for 8-10 minutes, stirring frequently, until veggies just begin to soften. Season with a generous pinch of kosher salt and pepper. 

Deglaze the pan with vermouth (or white wine). Reduce by half, about 4 minutes. Add stock, mustard, half and half, half of the fresh tarragon and 1/2 of the zest. Give a stir, bring to a simmer and taste the broth, adjusting salt and pepper as needed. Nestle the chicken pieces into the stew with skin sides up and roast in a hot 425 F oven for 20-30 minutes, until golden, and thigh internal temp is 170F or breast internal temp is 160F. If needed, broil for a couple of minutes to get the skin extra crispy.

Garnish with remaining lemon zest and fresh tarragon before serving. 
Thanks to Feasting at Home for this gluten-free dinner recipe!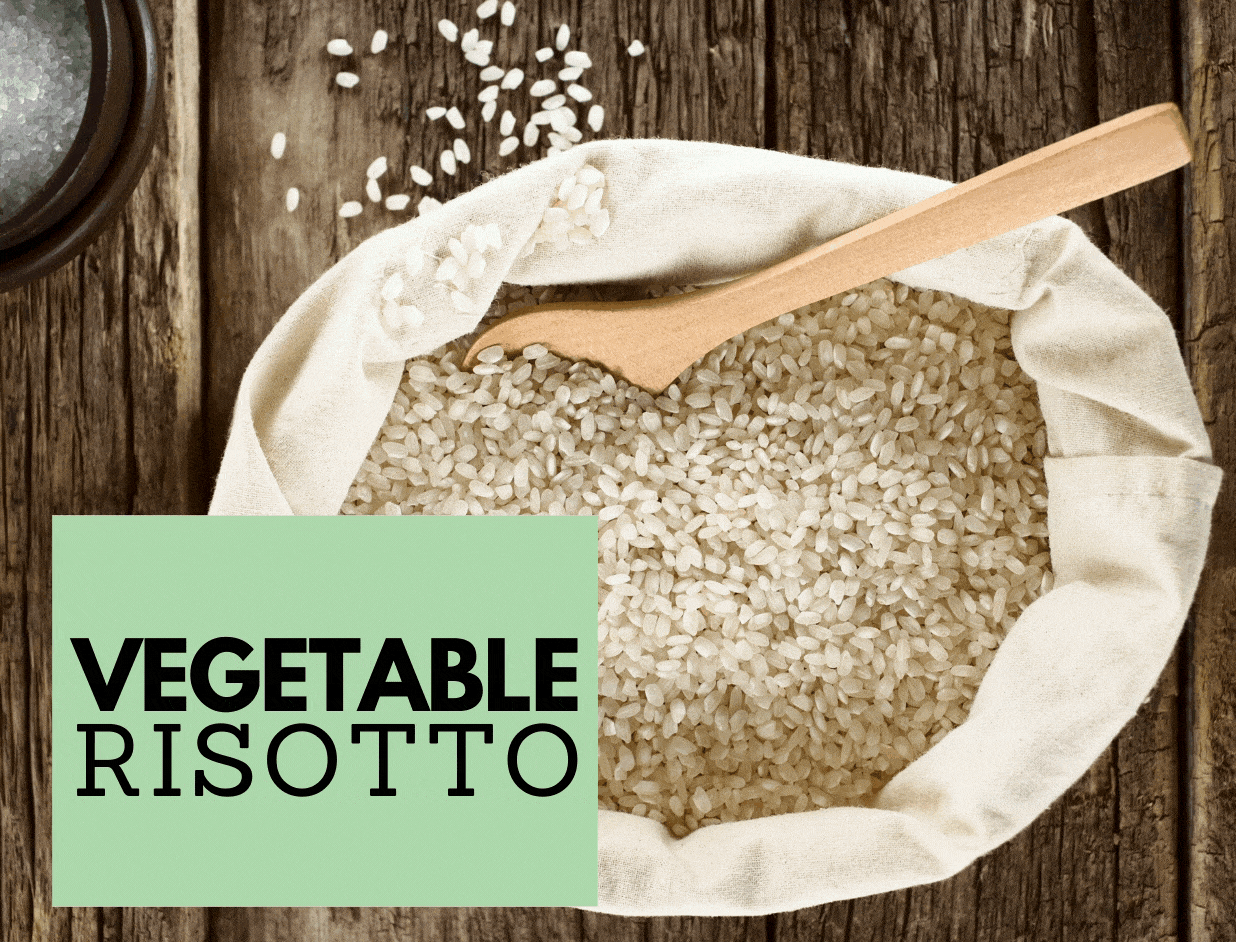 SERVINGS: SERVES 4-6
Ingredients:
1 tbsp olive oil

2 tbsp butter

1 onion, chopped

1 celery stick, chopped

1 small carrot, chopped

1 1/4 cup mixed radishes, chopped

1 cup fine asparagus, stems finely chopped, tips left whole

1 1/4 cup arborio risotto rice

3/4 cup dry white wine

4 1/4 cups fresh vegetable stock (or use a stock cube)

1 1/4 cup frozen peas

1 cup chargrilled artichokes in oil, drained and roughly chopped

Finely grated zest 1 lemon, plus the lemon, quartered to serve

1/4 cup vegetarian hard cheese (use parmesan or similar if you're not vegetarian), finely grated
Instructions:
Heat the oven to 325F. Heat oil and butter in an oven-safe pan or dutch oven over medium heat. Stir in the onion, celery, carrot and a pinch of salt. Fry for 5 minutes, then stir in the radishes, chopped asparagus stalks and rice. Cook for a few minutes more.

Add the wine and all but 1/4 cup of the stock, then bake in the oven for 40 minutes, stirring in the asparagus tips, frozen peas, artichokes and lemon zest after 30 minutes.

Stir in the remaining stock and the grated cheese, then serve with the lemon quarters for squeezing.
Thank you to delicious. for providing this vegetarian springtime dish!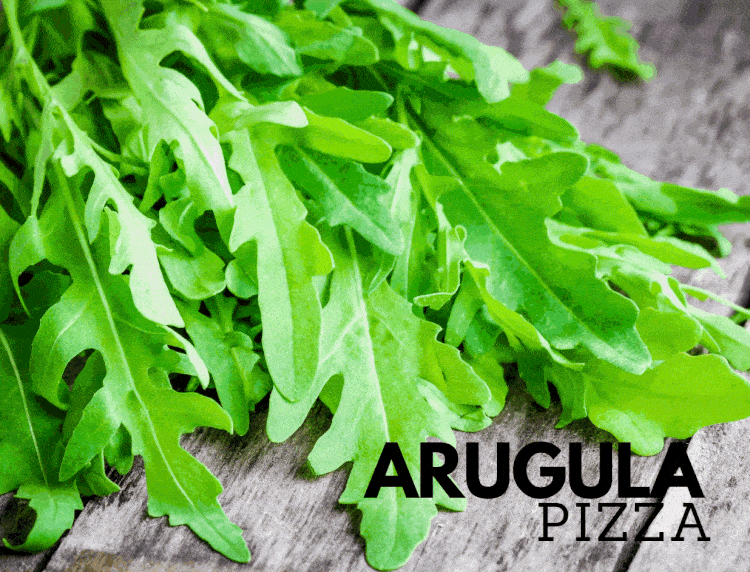 SERVINGS: 6 PIZZAS
Ingredients:
For the dough:
1 1/4 cups warm water (100 to 110F) 

2 packages dry yeast

1 tbsp honey

Quality olive oil

4 cups all-purpose flour, plus extra for kneading

Kosher salt

4 cloves garlic, sliced

5 sprigs fresh thyme

1/4 tsp crushed red pepper flakes
For the topping:
3 cups grated Italian fontina cheese (8 ounces)

1 1/2 cups grated fresh mozzarella cheese (7 ounces)

11 ounces creamy goat cheese, such as Montrachet, crumbled
For the vinaigrette:
1/2 cup olive oil

1/4 cup freshly squeezed lemon juice

Fresh ground black pepper

8 ounces baby arugula

1 lemon, sliced
Instructions:
Mix the dough: Combine the water, yeast, honey and 3 tbsp of olive oil with an electric mixer fitted with a dough hook. When the yeast is dissolved, add 3 cups of flour, then 2 teaspoons salt, and mix on a medium-low speed. While mixing, add up to 1 more cup of flour, just enough to make a soft dough. Knead the dough for about 10 minutes until smooth, sprinkling it with flour as necessary to keep it from sticking to the bowl.

Knead by hand: When the dough is ready, turn it out onto a floured board and knead it by hand a dozen times. It should be smooth and elastic.

Let it rise: Place the dough in a well-oiled bowl and turn it to coat it lightly with oil. Cover the bowl with a kitchen towel and allow the dough to rise at room temperature for 30 minutes.

Make garlic oil: Place 1/2 cup of olive oil, garlic, thyme and red pepper flakes in a small saucepan and bring to a simmer over low heat. Cook for 10 minutes, making sure the garlic doesn't burn. Set aside.

Preheat the oven to 500F. (Be sure your oven is clean first!)

Portion the dough: Dump the dough onto a board and divide it into 6 equal pieces. Place the doughs on sheet pans lined with parchment paper and cover them with a damp towel. Allow the dough to rest for 10 minutes. Use immediately, or refrigerate for up to 4 hours.

Stretch the dough: Press and stretch each ball into an 8-inch circle and place 2 circles on each sheet pan lined with parchment paper. (If you've chilled the dough, take it out of the refrigerator approximately 30 minutes prior to let it come to room temperature.)

Top the dough: Brush the pizzas with garlic oil and sprinkle each one liberally with salt and pepper. Sprinkle the pizzas evenly with fontina, mozzarella and goat cheese. Drizzle each pizza with 1 tbsp more of the garlic oil and bake for 10 to 15 minutes, or until the crusts are crisp and the cheeses begin to brown.

Make the vinaigrette: Meanwhile, whisk together 1/2 cup of olive oil, lemon juice, 1 tsp salt and 1/2 tsp pepper.

Add the greens: When the pizzas are done, place the arugula in a large bowl and toss with just enough lemon vinaigrette to moisten. Place a large bunch of arugula on each pizza and a slice of lemon and serve immediately.
Thanks to the Food Network for this springtime twist on everyone's favorite dish!
Try out these recipes and leave a comment below letting us know which was your favorite! Do you have your own favorite spring dish? Share your recipe in the comments as well!
Need assistance with healthy dieting and wellness habits? Our medical weight loss program is an individualized approach to losing weight and keeping it off. Since there is no one-size-fits-all plan to weight loss, our customized program creates recommendations that are tailored to fit you and your specific needs. Call us at 816-214-5276 to learn more about how our medical weight loss program might be right for you!