Summer is a time brimming with warmth, sunshine and endless possibilities. Unfortunately, hot weather can make it tempting to sit inside, streaming and scrolling in air-conditioned comfort — but getting out and moving is still important for our bodies and minds. 
So we've come up with a range of exhilarating ideas to ignite your inspiration and make this summer truly unforgettable. Though we often associate summer bucket lists with kids and sidewalk chalk — why should they have all the fun? Embrace the spirit of the season and use our ideas as a springboard to craft a list of healthy grown-up adventures. 
Preplanning: Understanding Your Whys, Your Needs and Your Resources
Why is crafting a healthy summer bucket list important? First, it's a chance to prioritize your well-being by including activities that nurture your physical, mental and emotional health. It ensures a harmonious blend of experiences, preventing the humdrum and maximizing your enjoyment.
Setting goals through a bucket list also instills purpose and motivation, empowering you to accomplish meaningful objectives. Also, it creates cherished memories by intentionally engaging in activities that bring joy and fulfillment. Ultimately, a healthy summer bucket list is all about finding balance, purpose and happiness, making the most of the season's abundance.
As you embark on the planning process, take a moment to consider your unique needs, interests and the company you'll be keeping. Reflect on the resources at your disposal and the local amenities that await exploration. By doing so, you'll curate a summer bucket list that resonates with your desires, seizing every opportunity to create incredible experiences right where you are. Let's dive in and uncover the wonders of a well-crafted summer bucket list brimming with adventure, growth and joy.
10 Ideas for Your Summer Bucket List
Play Frisbee Golf at a Local Park
Unleash your competitive spirit and enjoy a round of frisbee golf with friends or family at a nearby park. It's a fun way to stay active and enjoy the outdoors.
Top courses around Kansas City include Rosedale Park Disc Golf, Waterworks Park Disc Golf, Shawnee Mission Park and Heritage Park Disc Golf and the Cliff Drive Disc Golf Course at Kessler Park.
Try New Recipes or Start a Healthy Recipe Club
Summer is an ideal time to explore new recipes and expand your culinary skills. Challenge yourself to cook using seasonal ingredients and experiment with healthier options. Consider starting a recipe club with friends to exchange ideas and inspiration. Our previous blog posts and social media posts often include healthy ideas to give you a jump start. 
Plant a Flower Garden or Grow Vegetables
Channel your inner green thumb and create a beautiful flower garden in your backyard. Engaging with nature and watching your plants grow will bring immense joy and a sense of accomplishment. If you choose to grow vegetables instead, you can experience the satisfaction of growing your own food. Not only will you reap the benefits of fresh produce, but you'll also gain a deeper appreciation for nature and sustainable living. As Harvard University points out, growing your own vegetables may help you eat more fresh produce. Plus, you can decide what kinds of fertilizers and pesticides come in contact with your food and control when to harvest your food. 
Go for a Walk, Hike or Bike Ride
Immerse yourself in nature by taking leisurely walks or embarking on more adventurous nature trails. These outings provide opportunities for reflection, relaxation and rejuvenation.
You can challenge yourself physically and mentally by tackling hiking trails in local parks or nearby wilderness areas. Discover inspiring vistas, hidden waterfalls and the beauty of nature. Or rediscover the simple pleasure of riding a bicycle. Explore your neighborhood or venture further afield on bike paths or scenic routes, taking in the sights and sounds of summer.
One area to explore could include Powell Gardens near Kansas City, a vast botanical garden spanning 970 acres. Visitors can explore diverse landscapes, including flower gardens, woodlands and prairie meadows. The property boasts walking trails and hosts educational programs and events, making it a great destination for nature lovers.
Whether at a community pool or lake, taking a dip in the water is a quintessential summer activity. Enjoy the refreshing feeling and embrace the season's splendor.
If you're up for an exciting time, check out Oceans of Fun waterpark, which features thrilling water slides and splash-filled attractions for all ages. 
For those seeking a more natural swimming experience, check out the beautiful lakes and beaches in the region, including Longview Lake Beach and Shawnee Mission Park Beach. With these options, you're guaranteed to find the perfect place to take a refreshing dip and enjoy a splashing good time.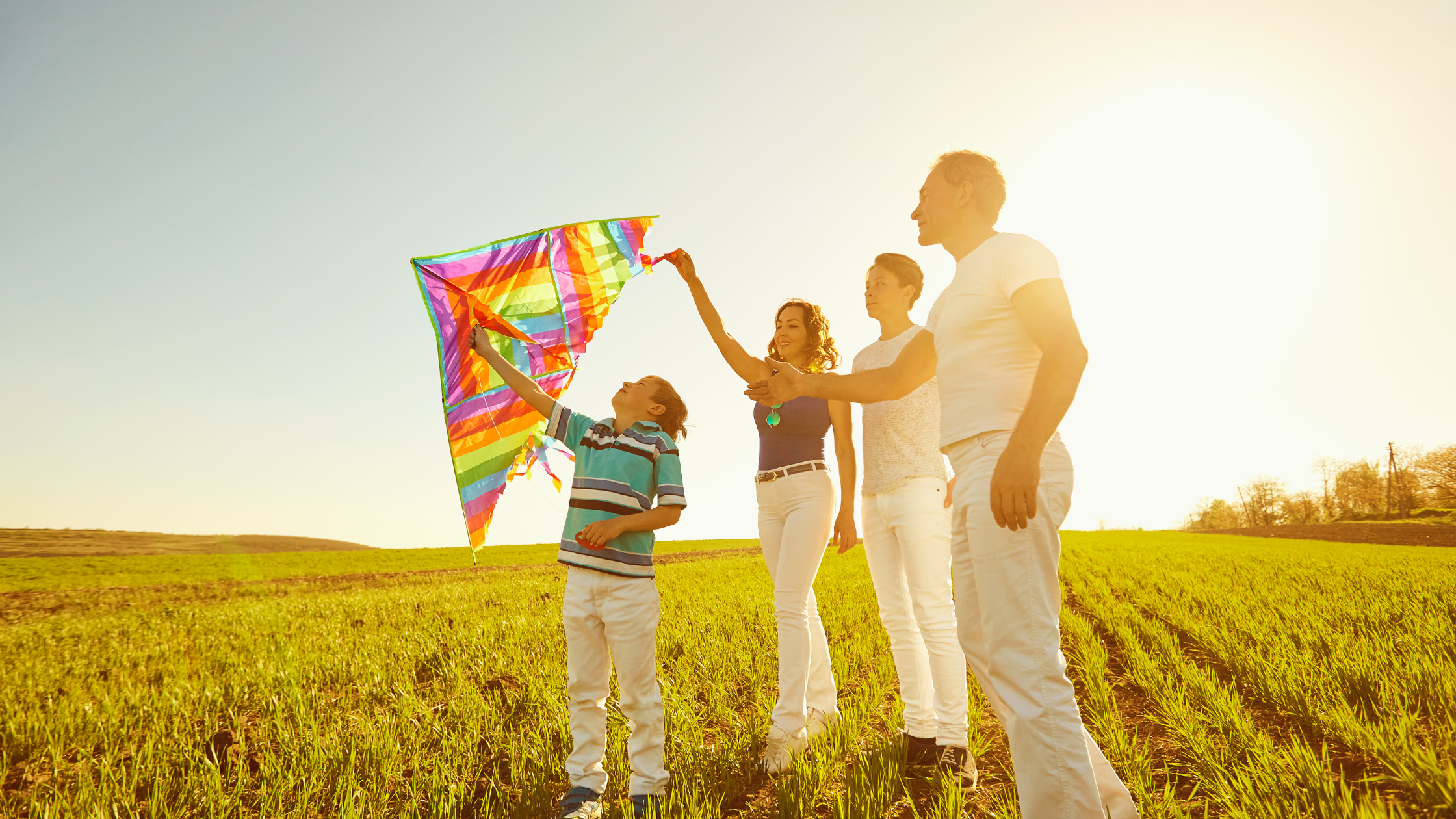 Feel a rush of nostalgia as you launch a colorful kite into the sky. Choose a breezy day, head to a park or open field and let your kite soar high above. You'll get some exercise and fresh air as you work to get your kite aloft. Plus, you'll earn extra healthy points for involving a young relative or family friend. Check out this helpful guide all about the best places to buy and fly kites around Kansas City.
Pick Berries or Go to a Farmer's Market
Embrace the abundance of summer produce and visit a farmer's market or pick berries at a local farm. Enjoy the farm-to-table experience while you support local agriculture. 
Fresh produce available in the summer includes Apples (late July, August, September); Blackberries (July, August); Blueberries (June, July, August); Cherries (June); Corn (July, August); Grapes (August); Peaches (July, August); Raspberries (July, August); and Strawberries (May, June).
Call ahead or check the farm's Facebook Page to verify availability and picking times. Remember to wear comfortable shoes and sunscreen. 
Here are a few farms to get you started: Pome on the Range in Williamsburg, KS; Berry Hill UPick Farm in Berryton, KS; Cider Hill Family Orchard in Kansas City, KS; and Colonial Gardens in Blue Springs, MO.
Walk Around a Museum with Friends
On days that are simply too hot or rainy, you can plan a day trip to a local museum with friends. Engage in cultural exploration, broaden your horizons and stimulate meaningful conversations as you admire art, history or science exhibits.
Not sure which place to visit? Consider one of these top-notch picks: the Nelson-Atkins Museum of Art; Science City at Union Station; the Kemper Museum of Contemporary Art; or the Shoal Creek Living History Museum.
Visit or Call Family and Friends
Make an effort to reconnect with loved ones, whether by visiting them in person or scheduling regular phone calls. Strengthening relationships and creating lasting memories are priceless parts of summer.
Additionally, scientific studies have shown that maintaining strong relationships helps physical health. According to Harvard University, connecting with others helps relieve harmful levels of stress, which can negatively affect coronary arteries, gut function, insulin regulation and the immune system. Also, behaving in caring ways can trigger the release of stress-reducing hormones. So don't wait until fall or winter to reach out. 
The Mayo Clinic emphasizes the importance of maintaining relationships as well as creating new ones. Their suggestions for finding new friends include attending community events, looking for groups or clubs that gather around an interest or hobby you share, volunteering, extending and accepting invitations, taking up a new interest or education course and speaking to neighbors during neighborhood walks.
Consult with KC Wellness About Your Health
Now is a great time to make an appointment at KC Wellness to discuss any health concerns you may have. Whether you're interested in weight loss, hormone replacement, vitamin therapy or other regenerative medicine issues, you can be sure that our experts at KC Wellness will tailor your treatments to your specific needs and concerns.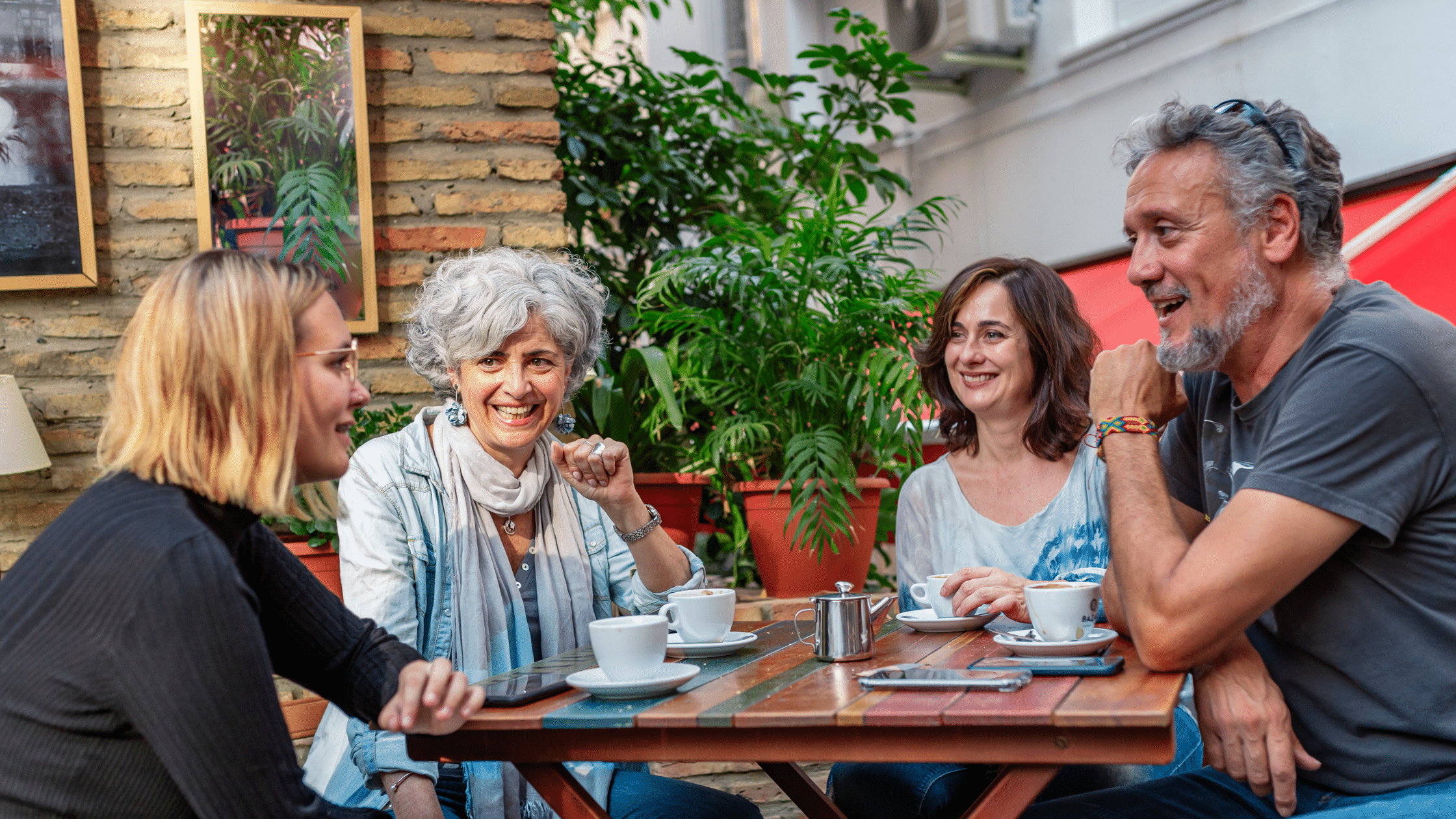 In Conclusion 
Crafting a summer bucket list for adults is an effective way to ensure you make the most of the season. By considering your needs, interests and available resources, you can create a list that resonates with you personally. From outdoor activities to creative pursuits and quality time with loved ones, these ideas provide a diverse range of options for a fulfilling and memorable summer. Embrace the warmth, adventure and joy that this season brings and seize every opportunity to create lasting memories and improve your health.
Consult KC Wellness
When it comes to complete wellness, there is no one-size-fits-all approach. It is a personal matter requiring an individualized plan to fit your needs and lifestyle. Without guidance and support from outside resources, successfully meeting wellness and hormonal health goals can be a challenging process for many people. At KC Wellness, we have a holistic approach to wellness. We focus on therapies and lifestyle changes that encourage safe and sustainable results. 
If you are ready to see how hormone replacement therapy, medical weight loss or treatments for erectile dysfunction can improve your health and well-being, then KC Wellness may be just the place for you. Our doctors and staff are always available to answer any questions and provide guidance along the way to help you succeed. Reach out to our team today to see how we can help you in your health and wellness journey. Call us at 816-214-5276 or contact us here. There's no reason to wait — let us help you feel your best every day. You can see all of our services HERE.