The month of love is the perfect time to develop healthy habits with your significant other. Whether you are in a new relationship or you tied the knot years ago, here are a few simple tips and recipes to keep your relationship healthy and happy during this romantic time of year: 
Preparing and Eating a Simple Meal Together
According to Psychology Today, couples who prepare and eat meals together usually have a much stronger romantic connection than those who don't. Find some time to cook something – small or large – as a couple to help rekindle that spark. For Valentine's Day dinner, plan a menu together for just the two of you. An easy recipe that's both healthy and delicious is this one for low-calorie Fettucine Alfredo. Read below for the recipe: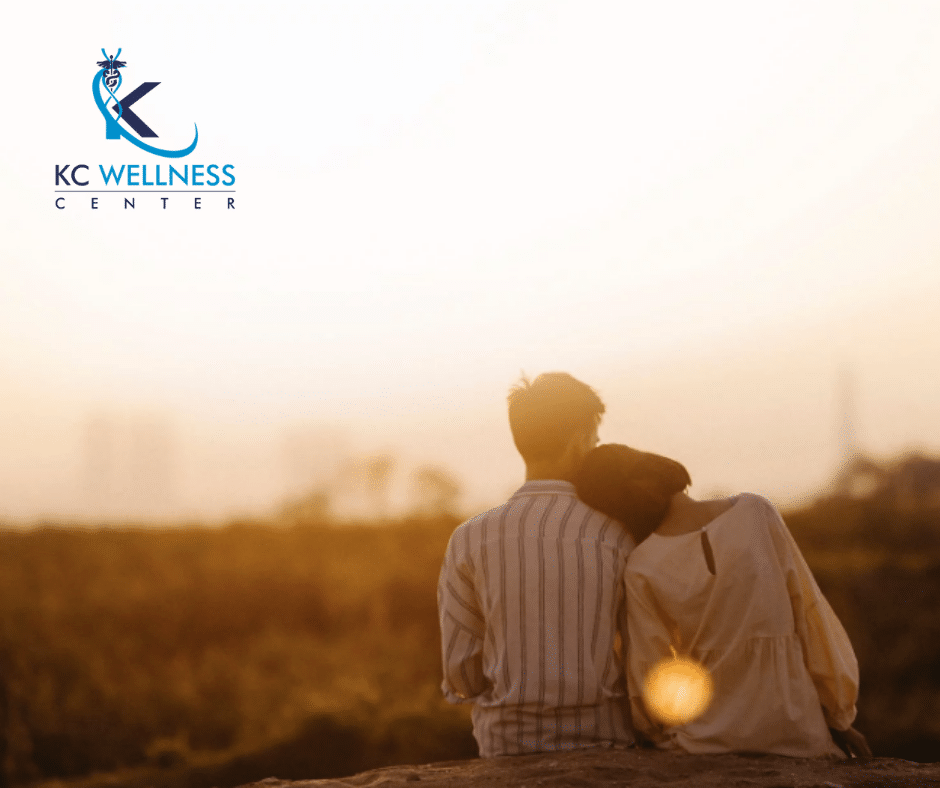 Ingredients you'll need: 
1 tablespoon unsalted butter
1 clove garlic, minced
1 teaspoon grated lemon zest 
2 teaspoons all-purpose flour 
1 cup low-fat milk 
Kosher salt 
2 tablespoons Neufchatel cream cheese
¾ cup grated parmesan cheese
3 tablespoons chopped parsley
12 ounces fettuccine 
Directions: 
Bring a large pot of salted water to a boil. Then, add the fettuccine and cook for 2 to 3 minutes. Reserve 1 cup cooking water, then drain the pasta and return to the pot. 
To make the sauce, melt the butter in a skillet over medium heat. Next, add the garlic and lemon zest and cook until the garlic is slightly soft, for about 1 minute. Add in the flour and stir with a wooden spoon for 1 minute. Then, whisk in the milk and 3/4 teaspoon salt and cook, whisking consistently until just thickened, for about 3 minutes. Add the Neufchatel and parmesan cheese and whisk until melted, for about 1 minute. Finally, stir in the chopped parsley. 
Add the sauce and 1/2 cup of the reserved cooking water to the pasta and gently toss to combine, adding more cooking water as needed to loosen. Lastly, season with salt, divide among your bowls and top with parmesan and pepper. Voila! 
Spending Quality Time Together
Making time for your significant other is important in a healthy relationship. Whether it's catching up over a cup of coffee or watching television at home, spending quality time together will heighten your connection. Here are a few places of our favorite places to grab a cup of coffee in Kansas City:
1. Messenger Coffee Co. + Ibis Bakery 
1624 Grand Blvd, Kansas City, MO 64108
2.  Thou Mayest Coffee Roasters
519 E 18th St, Kansas City, MO 64108
3. Blip Roasters 
1101 Mulberry St, Kansas City, MO 64101
Working Out Together 
Couples who sweat together, stay together! According to Psychology Today, couples who jointly participated in physical activity reported feeling more satisfied and in love with their partner. Exercise increases physiological arousal, such as a racing pulse, shortness of breath, and sweaty hands, similar to that of romantic attraction. You can achieve your fitness goals alongside your partner – and experience other benefits, as well.
If working out with your partner is part of your overall weight loss journey, we're here to help. We specialize in developing a customized medical weight loss plan so you can achieve your personal goals and improve your general health. At KC Wellness, we provide you with the support you need to be your best self – both in and out of your relationship.