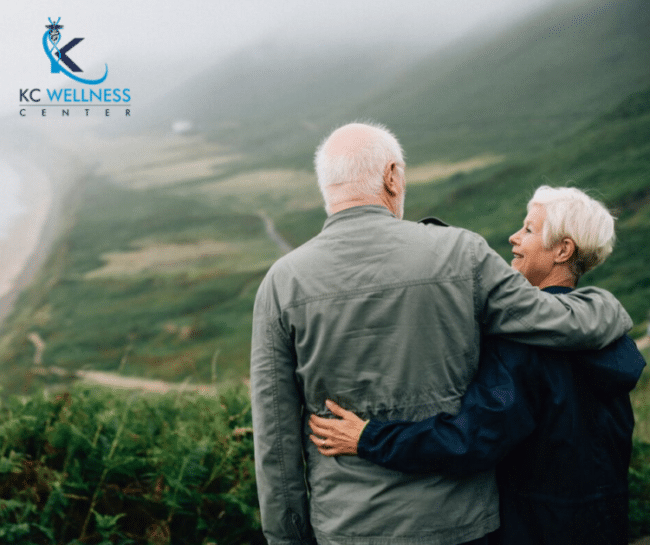 Everyone has low-energy days when all they want to do is lie in bed — but are you experiencing them more than usual? Is it hard for you to make it through your day without a nap? If you're suffering from a lack of energy, Bioidentical Hormone Replacement Therapy (BHRT) could be a solution!
Is BHRT an option for you?
Around the age of 40 to 50, the body starts to go through changes that lead to decreasing hormone levels, which can create a hormone imbalance. This can lead to many different symptoms in both men and women. For men, decreased testosterone can result in loss of strength, increased body fat, decreased energy and diminished libido, to name just a few. In women, deficiencies and imbalances of estrogen, testosterone and progesterone, among other hormones, that usually occur around menopause can lead to hot flashes, weight gain, decreased libido, insomnia and more. If any of these symptoms sound familiar to you, you could be a good candidate for BHRT.
Take Back Your Energy
At KC Wellness Center, we help many patients take back their energy! Our BHRT treatment uses hormone supplements that contain the same chemical structure of the hormones you have lost to reintroduce these hormones to your body. In this way, your body can restore and maintain the same hormone levels you once had, helping to improve energy and overall health. The treatment can help replenish energy for everyday life, reduce other symptoms of low hormones and imbalances and even improve sex drive.
Imagine waking up every day and having the energy that you had in your 30s. Think of being excited to go through your day and looking forward to plans with friends in the evening without having to take a nap. If Bioidentical Hormone Replacement Therapy (BHRT) sounds like a good fit for you, call 📞 us at 816-214-5276 or visit our website to learn more!