It's July — which means summer is halfway over. Finding the motivation to work out in the heat can be difficult, but eating a balanced diet can be just as beneficial. Check out these five recipes that will make you feel better on the inside and out!
For breakfast…  Cinnamon Coffee Smoothie
Combine your need for morning coffee with a breakfast smoothie! Not only is this smoothie rich and flavorful, but it's also vegan! It's creamy and filling, but it won't leave you with a sugar hangover. It provides you with more energy to accomplish your fitness goals, spend time with family and friends at the lake and enjoy the summer heat!
Ingredients:
1 frozen banana

1 tablespoon almond butter

2-4 tablespoons concentrated cold brew coffee or espresso

4 ice cubes

¾ cup almond milk, more as needed to blend

1 teaspoon cinnamon

1 heaping tablespoon maca powder, optional*

1 heaping tablespoon vanilla protein powder, optional*

1 Medjool date or sweetener of your choice, optional*
Instructions:
Add all ingredients to a blender and blend until smooth. Add more almond milk, as needed.
Recipe courtesy of Love & Lemons.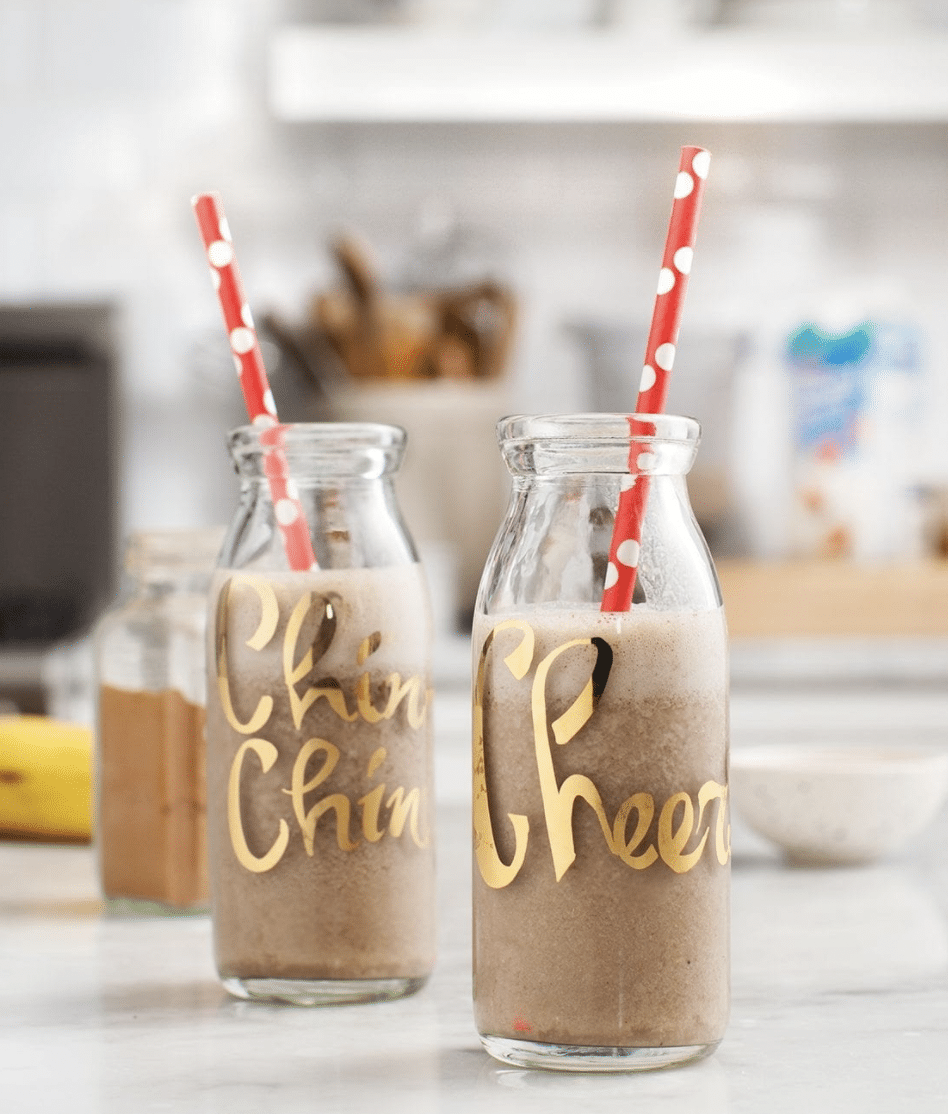 For lunch… Shrimp Summer Rolls
Whether you're packing for a picnic or for the boat, these Shrimp Summer Rolls are bound to make a great impression leaving your guests wondering what catering company you used. If you're looking for something with fewer calories, but more flavor then these summer rolls are the perfect lunch item!
Ingredients:
For the Sauce-
1/3 cup unsalted peanuts

1 1/2 teaspoons vegetable oil

2 teaspoons red curry paste

2 teaspoons fish sauce

1 tablespoon sugar

1/2 cup unsweetened coconut milk

1/2 cup low-sodium chicken broth

1 tablespoon hoisin sauce
For the Rolls- 
Kosher salt

1 tablespoon rice vinegar

2 teaspoons sugar

6 black peppercorns

12 medium shrimp (unpeeled)

1 ounce rice vermicelli

1 cucumber

3 scallions

8 8-inch-round rice paper wrappers

1/2 bunch mint

1/2 bunch basil

1/2 bunch cilantro

4 Boston lettuce leaves, torn
Instructions:
Make the sauce: Grind the peanuts in a food processor. Heat the vegetable oil in a saucepan over medium heat. Add the curry paste and cook for 1 minute. Add the fish sauce and cook for 1 more minute. Add the ground peanuts and cook, stirring for about 4 minutes. Sprinkle in the sugar and cook for 1 to 2 more minutes. Stir in the coconut milk, chicken broth and hoisin sauce. Reduce the heat to low and simmer until thick, about 20 minutes. Let cool.

Make the rolls: Fill a saucepan with water and season with salt. Add the vinegar, sugar and peppercorns and bring to a boil over high heat. Add the shrimp and simmer until pink, 2 minutes. Drain and run under cold water. Peel the shrimp, then halve lengthwise and devein. Cover and chill.

Cook the rice noodles as the label directs, then drain. Cut the cucumber and scallions into matchsticks and toss with 1 teaspoon salt in a bowl. One at a time, soak a rice paper wrapper in warm water until pliable, 30 seconds, then lay on a cutting board and pat dry. Arrange 3 shrimp halves across the middle of the wrapper; top with some noodles, herbs, cucumber, scallions and lettuce. Fold the bottom of the wrapper over the filling, then fold in the sides and roll up into a tight bundle. Cut in half; serve with the peanut sauce.
Recipe courtesy of Food Network.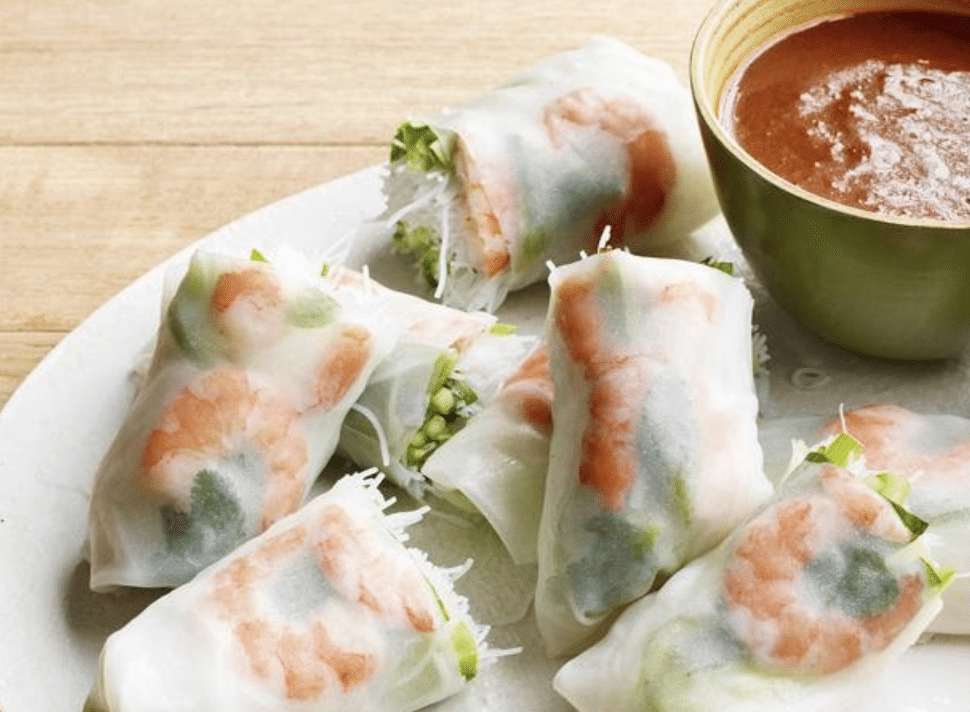 For an afternoon snack… Frozen Yogurt Blueberries Bites
This sweet and simple snack is perfect for summer! Frozen Yogurt Blueberries Bites can easily be transported to the pool, the lake, a picnic or summer camp! This recipe is so easy, you can include your children in a family activity! 
Ingredients:
1 cup blueberries

½ cup yogurt vanilla, fruit-flavored, and/or dairy-free

A few toothpicks
Instructions:
Prep: Line a baking sheet or plate with parchment or wax paper.

Dip: Place a berry on a toothpick and dip in the yogurt. Set on the parchment paper in a single layer, and repeat until all the berries are dipped. Freeze until solid, about 1 hour.

Store: Eat immediately or transfer to an airtight container and store in the freezer.
Notes: Instead of blueberries, you could also use grapes, quartered strawberries, or virtually any bite-sized fruit (like diced mango, kiwi, or watermelon).*
Recipe courtesy of Live Eat Learn.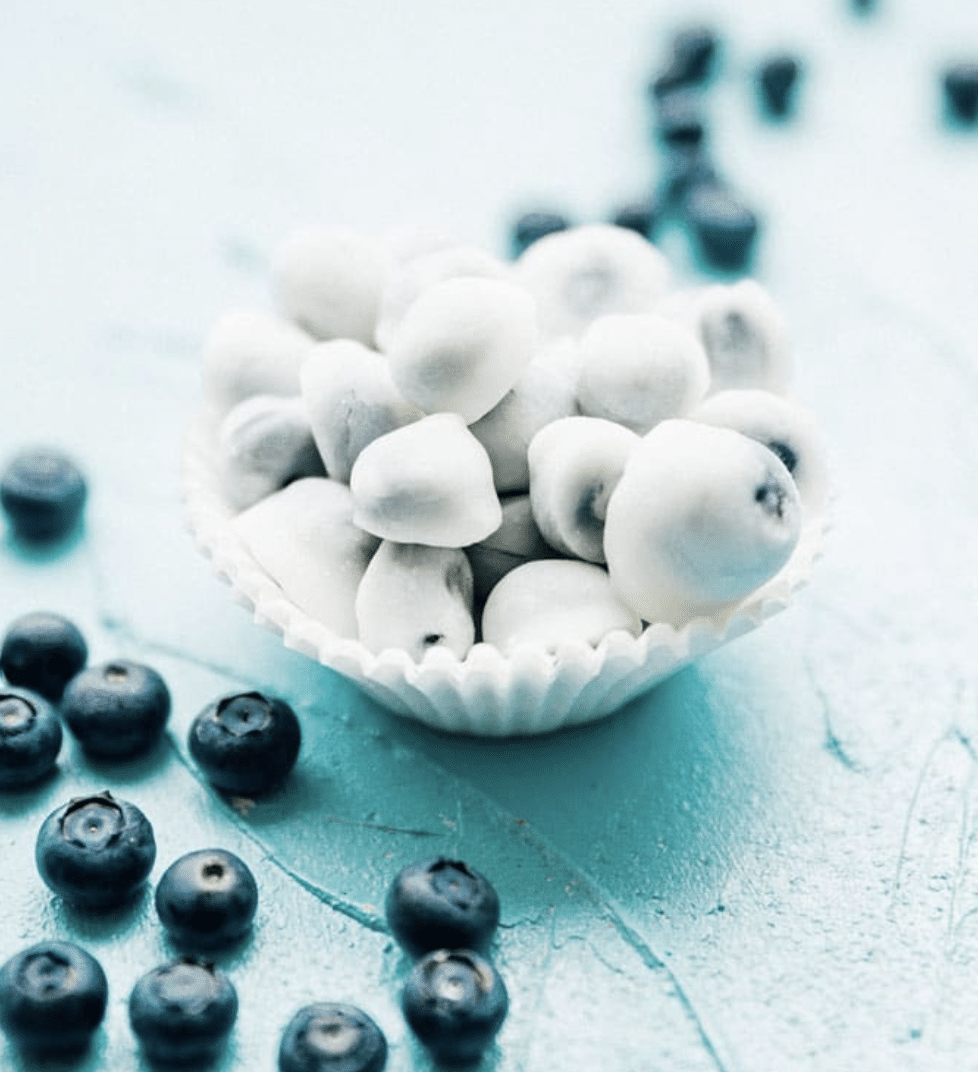 For dinner… Stuffed Peppers
There's nothing better than having a whole meal in one bite! Stuffed Peppers are the perfect summer recipe — they don't require a lot of time, they're a fan favorite and they provide you with endless leftovers! Additionally, this is a great way to get your family to eat more veggies!
Ingredients:
4 red bell peppers

Extra-virgin olive oil, for drizzling

1½ cups white cheddar cheese

Avocado slices or guacamole, for serving

Lime wedges, for serving

Sea salt and freshly ground black pepper
For Filling
1 tablespoon extra-virgin olive oil

2 garlic cloves, grated

2 jalapeños, diced, more for topping, if desired

2 scallions, chopped

1 teaspoon lime zest

1½ tablespoons lime juice

1 teaspoon cumin

1 teaspoon coriander

1 teaspoon cayenne

1 teaspoon sea salt

½ cup finely chopped cilantro

3 cups cooked white jasmine rice

1½ cups cooked black beans, drained and rinsed

1½ cups corn kernels
Instructions:
Preheat the oven to 450°F and line a baking sheet with parchment paper. Slice the peppers in half lengthwise, remove the seeds and membranes, and place on the baking sheet, cut side up. Drizzle with olive oil, salt, and pepper and bake for 10 minutes. Tip out and discard any liquid that pools inside the peppers. Set the peppers aside.

Make the filling. In a large bowl, mix together the olive oil, garlic, jalapeños, scallions, lime zest, lime juice, cumin, coriander, cayenne, salt and cilantro. Fold in the rice, black beans and corn.

Scoop the filling into the pepper halves and top them with the cheese. Broil for 2 to 5 minutes or until the cheese is bubbling and browned. Alternatively, continue baking at 450°F for 10 to 15 minutes until the cheese is melted. Serve with avocado slices, lime wedges and extra jalapenos, if desired.
Notes: Vegan version- Skip the cheese. Don't bake the peppers the second time, and serve them with guacamole or chipotle sauce.
Recipe courtesy of Love & Lemons.
For dessert… Frozen Greek Yogurt Blackout Pie
At KC Wellness, there's always room for dessert! This no-bake Blackout Pie is the perfect dessert for summer and can stay in the freezer for over a week after making! 
Ingredients:
For Crust- 
1 sleeve graham crackers (9 standard-size ones; about 5 oz.)

¼  cup old-fashioned oats

2 tablespoons Dutch-process cocoa powder

2 tablespoons light brown sugar

1 teaspoon kosher salt

6 tablespoons unsalted butter, melted
Filling & Assembly-
4 oz. bittersweet chocolate, coarsely chopped (about ¾ cup)

1/2 cup extra-virgin olive oil, plus more for drizzling

2 1/4 cups whole-milk Greek yogurt, divided

1/2 teaspoon kosher salt, plus more

3 large egg whites

1/2 cup (packed) plus 1 Tbsp. light brown sugar, divided

Cocoa nibs (for serving; optional)
Special Equipment:
A 9″-diameter standard pie dish
Instructions: 
For Crust
Break up graham crackers and transfer to a food processor. Add oats, cocoa powder, brown sugar and salt. (Alternatively, you can finely crush graham crackers in a medium bowl with a smaller bowl into very fine crumbs, then combine with remaining ingredients. The oats can be pulverized with a spice mill or mortar and pestle.) Pulse until finely ground, then add butter and pulse until combined. The crust should hold together when squeezed, but break apart when firmly poked with a finger. Add 1 more Tbsp. melted butter if needed to get crust to come together.

Press crust into bottom and two-thirds of the way up the sides of pie dish in an even layer. Freeze 10 minutes before filling.

Do Ahead: Crust can be made 1 week ahead. Cover with foil and keep frozen.
Filling & Assembly
Melt chocolate and ½ cup oil in a small saucepan over low heat. Let cool slightly. Transfer to a large bowl, then add 1½ cups yogurt and ½ tsp. salt and stir to combine.

Using an electric mixer on medium-high speed, beat egg whites in a medium bowl until white and foamy, about 1 minute. With the mixer running, gradually add ½ cup brown sugar, then continue to beat until stiff peaks form, about 3 minutes longer. Add one-third of meringue to the chocolate mixture and fold in thoroughly but gently with a large rubber spatula (this will help lighten it so that the rest of the meringue will be easier to add without deflating it). Add remaining meringue and fold in until no streaks remain. Transfer to the prepared crust, keeping filling inside edge of the crust and mounding into the center if needed. Freeze pie until firm, at least 3 hours. (To freeze overnight, let it sit at room temperature 30 minutes to temper before serving, which will make it easier to slice.)

Combine remaining ¾ cup yogurt, 1 Tbsp. sugar and a pinch of salt in a small bowl. Dollop yogurt mixture onto pie or onto slices before serving. Drizzle with oil, then sprinkle with cocoa nibs (if using).

Do ahead: Pie can be made 1 week ahead. Cover and freeze. Yogurt topping can be made 1 week ahead. Cover and chill.
Recipe courtesy of Bon Appetit.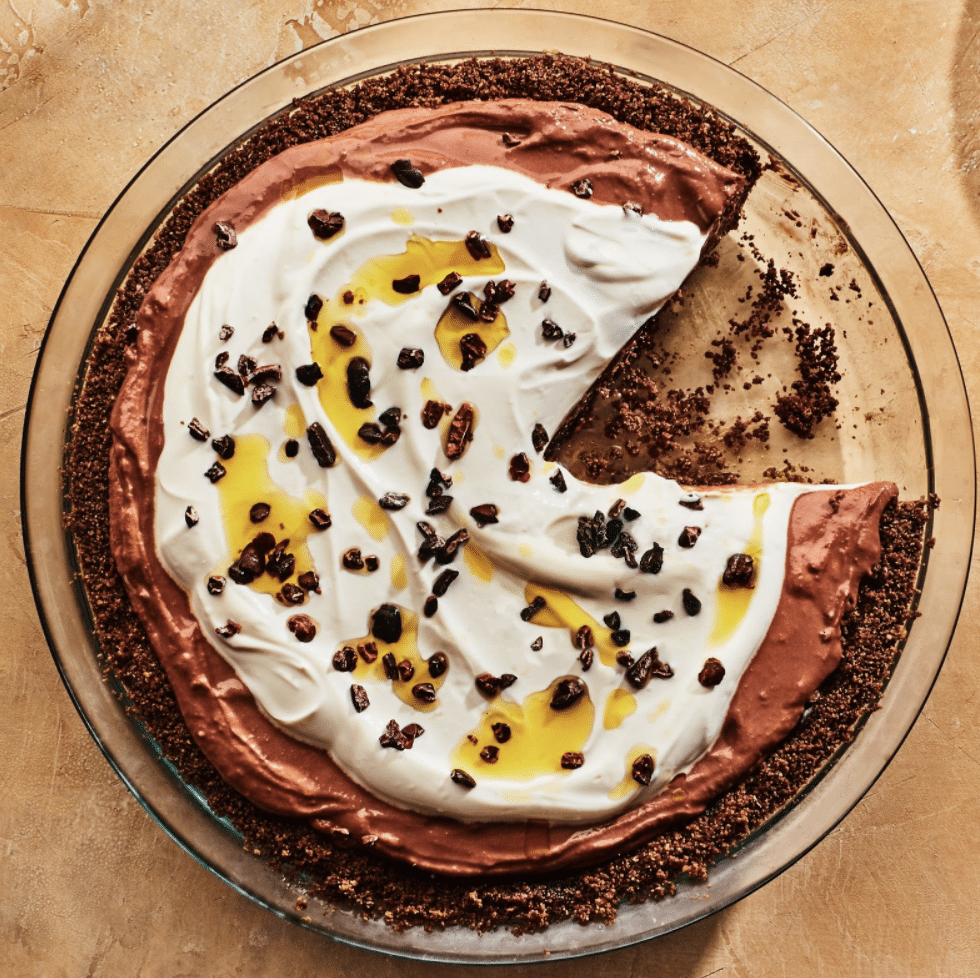 At KC Wellness we want you to feel good on the inside and out! We are here to assist you with any and all of your fitness and health goals! For more information about our medical weight loss program, call us at 816-214-5276 or click here to see us!