Looking into Hormone Replacement?
The hormones circulating throughout your body help with maintaining various parts of your health, from both physical to emotional functioning. When the hormones within our bodies fluctuate, the health of the body's system is also affected. In women, for instance, there is a decline in the hormones estrogen and progesterone during menopause. The decrease of these hormones causes 80% of women to experience vasomotor symptoms, along with an increased risk of osteoporosis, cardiovascular disease, and stroke. Essentially, unbalanced, underactive or overactive hormone balances can lead to these serious, long-term health issues.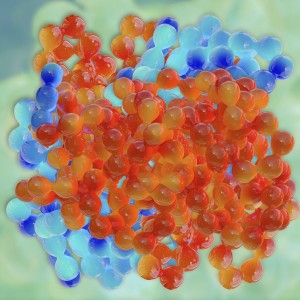 Hormone replacement therapy (HRT) is an effective treatment for hormone imbalances that yield grim health problems, such as menopause related issues as mentioned above. In so, this hormone therapy can be influential on associated long-term health issues too. This is why HRT is strongly recommended and used for women with premature or early-onset menopause, as well as for treating menopausal symptoms in general. But is it right for you?
HRT Benefits
HRT has numerous health benefits. After receiving hormone treatment, patients have improved sleep, mood, and sexual function. Hormone treatment has also been found to reduce the risk of osteoporosis by preserving bone mineral density, as well as decreasing the risk of cardiovascular disease by 50%.
HRT Delivery Methods
Once you and your doctor agree that HRT is right for you, the next thing to discuss and decide on is the delivery method. There are various methods to select from for HRT, with different dosage levels of hormonal supplement for each option. Some of the most common delivery routes include wearing patches, taking oral medication, having the insertion of a hormone- releasing device (such as Mirena), injections, implant pellets and topical creams.
The method of HRT that is best for you will depend on your own preferences; however, non-oral methods are more suitable for women with histories of migraines and other additional medical issues. Since hormone balances are unique to every individual, HRT regimens and durations are based on an individualized program that is designed for you in particular.
HRT risks and side effects should be discussed with your doctor prior to hormone treatment. Contact us at KC Medical & Wellness Center for more information on our hormone replacement therapy and other wellness services.