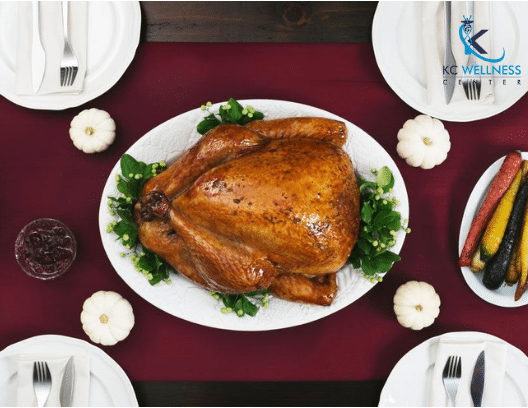 During winter it can be hard to stick to a healthy diet with the draw of common comfort foods such as warm apple pie and macaroni and cheese. This is compounded by the fact that we are so busy with family get togethers and holiday parties, that staying in shape can be put on the back burner. In fact, according to Eat This, john's Hopkins University performed a study where they found that people tend to gain five to seven pounds in just a few months. However, this doesn't mean that you can't enjoy some comforting food as well! We found some delicious and filling recipes for the upcoming cold months that will keep your diet on track.
Crepes
Crepes are a great option for those looking for a sweet or savory breakfast. Pair it with some berries or eggs and potatoes to round this meal out. These crepes just so happen to be vegan as well, for those looking to stick to this lifestyle. See the recipe on the Eating Well website.
Chili-Fried Potatoes
Think: healthy chili cheese fries. You imitate the fried flavor with heart healthy olive oil and add some onions and seasoning to amp up the flavor. You can also brown ground turkey to add some protein. You can see other recipes like this on the Health website.
Pepper Pizza
This pizza takes out the bad for you fats and replaces it with antioxidant rich bell peppers. By using a precooked low carb pizza crust, you cut down on time and carbs! See the recipe on the Diabetic News website.
Vegetable Broth
This broth is easy to make and it leaves you with a base broth for many soups you can make to keep you warm this winter. Plus, you have a whole slew of rich veggies left over after! See the recipe on the All Recipes website.
Roasted Broccoli and Tomato Mac and Cheese
Of course, we couldn't finish the list without at least one macaroni and cheese recipe. It's veggie packed making it a good alternative, and in the winter time you can sub out broccoli and tomatoes for roasted winter squash and red onion. See the recipe on the Real Simple website.
During the winter months it can be hard to feel the motivation to stay on your diet when there are so many tempting comfort foods out there.If you are having problems staying motivated, contact us to learn about our medical weight loss program to help you on your journey.
To schedule a consultation, call us at (816) 214-5276 or visit the KC Medical Wellness website.