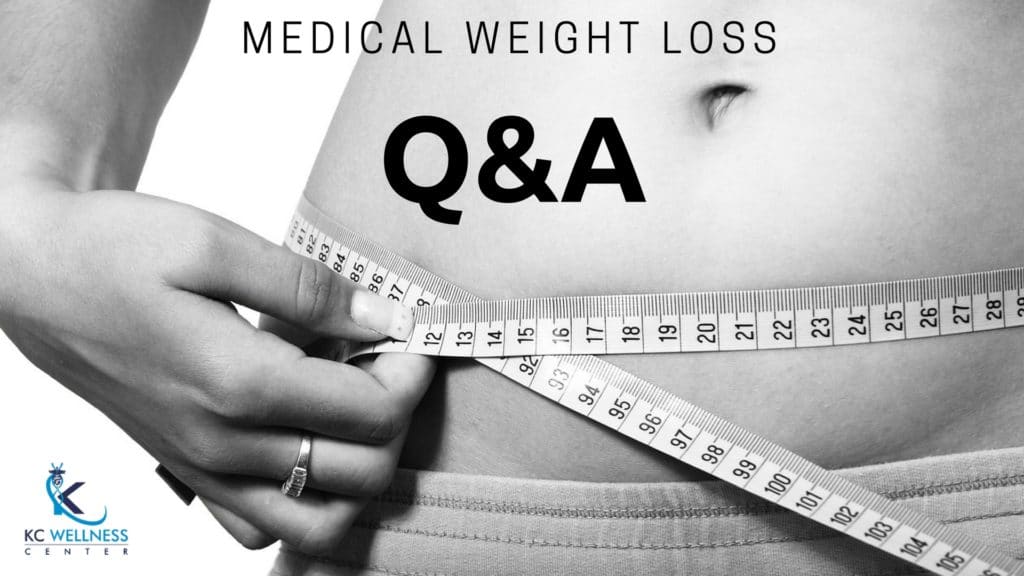 As we continue to age, losing weight can be difficult. Even though we believe that we know our bodies the best, health professionals can give us valuable insight to the fastest route to losing extra pounds and the healthiest way to do so. The journey to lose weight is unique for every individual person. That is why we have many different options and procedures available at KC Health and Wellness Center. If you are considering starting a new weight loss program, here are some common questions and answers regarding medical weight loss to think about:
Why seek a health professional about weight loss?
There are multiple factors that play a significant role in weight loss. A health professional can analyze information about your medical history to give more insight into the procedures that will be the most effective. Health professionals are also able to perform physical exams and lab testing to create a customized plan for any individual's weight loss wants and needs.
What programs are available?
At KC Health and Wellness Center, we offer a variety of solutions such as lipotropic injections, prescription appetite suppressants, nutritional supplements and weight-loss coaching. Many programs do not require a procedure and are beneficial to your overall health. For example, nutritional supplements contain vitamins that support health throughout the entire weight loss process. According to Livestrong, supplements that contain vitamin D directly aid weight loss, supplements with vitamin C increase energy and supplements with vitamin A boost metabolism. These programs are safe and proven to be effective among our patients.
Will the weight come back over time?
About 9 out of 10 patients report to reach their weight loss goals and keep the pounds off. Many patients also attribute a decrease in blood pressure and a reverse in life-threatening cholesterol readings after accomplishing weight loss with our programs. According to Web MD, losing about 5 to 10 percent of your weight can completely eliminate the need for blood pressure medication.
If you are interested in the weight loss programs we have available, check out our Medical Weight Loss page or call us at 816-214-5276.